Landslide Blocked The Road Near Nepal Border And Takes Only Less Than 2 hours Walk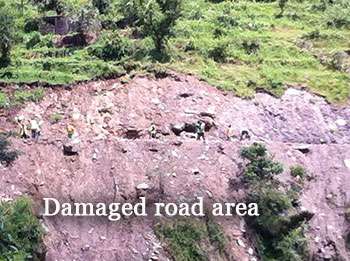 Months ago, part of the road in Nepal near the border to
Tibet
was blocked by a landslide, so the river flooded the road which is the only way from Kathmandu to
Tibet
, many travelers had difficulties to drive from Kathmandu to Tibet or either way.
The Nepal government tried their best to rebuild the road but due to the difficult local geographical situation it took longer than expected and still not finished, some people take the helicopter while some cross the blocked area by walk.
If you ok to walk then drive from the border to the landslide area and then walk for about 2 hours, then take another car to Kathmandu, there are porters availble at the landslide area for luggage transport, estimated cost is USD100 per person, but this cost may differ among the operators.
It is hoping the complete the road reconstruction within this month.
By Sonam Jamphel from
Explore Tibet