Huge Increase In Tourism In Tibet during The First Half Of 2019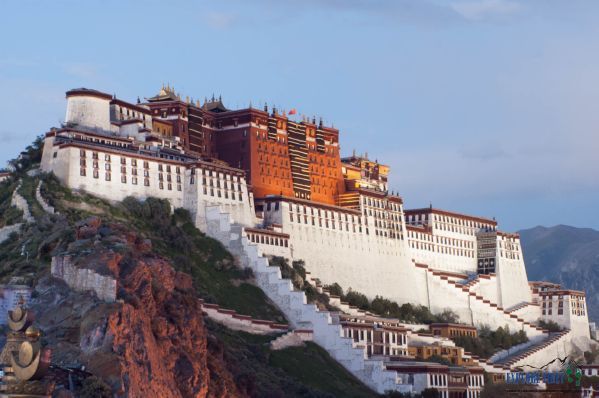 The famous Potala Palace in Lhasa, one of the most popular tourist attracrions in Tibet.
From the opening of tourist activity in Tibet on January 1 until the end of the first half of 2019, Tibet has seen a huge increase in the number of tourists traveling to the region. According to the
Tibet Tourism Development Department,
the high of more than 13.4 million visitors from January to June is a year-on-year increase of around 20%. And while those increase figures may have been made up of more than 13.29 million domestic tourists to the region, the increase in international tourists was even greater than ever before.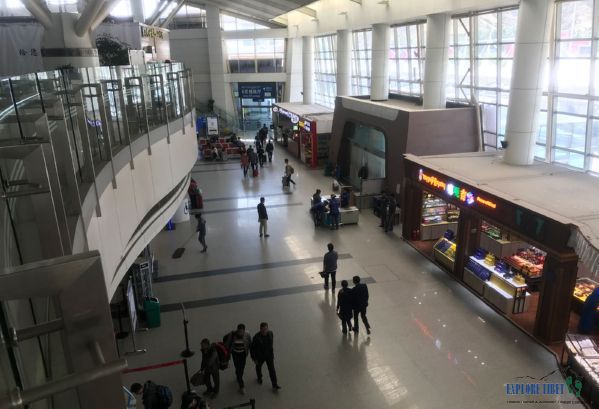 Lhasa Gonggar International Airport in the Tibet Autonomous Region.
In the first half of this year, the revenue from tourism in Tibet went up by 19.8 percent, with 118,600 international tourists traveling to the plateau from all around the world. At an increase of 53.5 percent, year-on-year, this is the largest increase in international tourists
travel to Tibet
for more than a decade. This has led to a huge increase in the number of rural residents that are now benefitting from the increase in tourism to Tibet.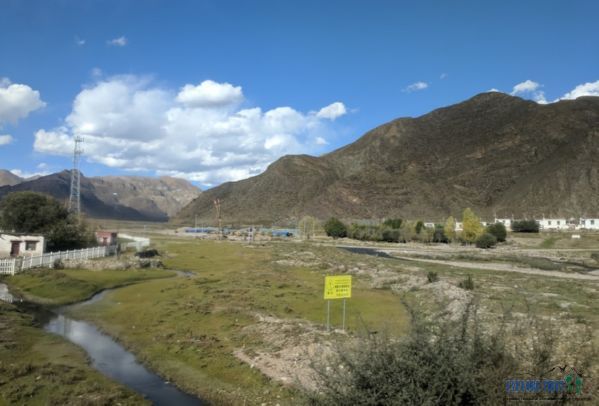 Doilungdechen in Lhasa Prefecture of Tibet Autonomous Region.
One such business is the
Dekyi Tibetan Home
in Doilungdechen District of Lhasa. Located in the small village of Bogma, the guesthouse saw more than 7,000 guests during the first quarter. Part of the
poverty alleviation
model for the area, around 100 households benefit from the guests that stay in the guesthouse, improving living standards in the small village community.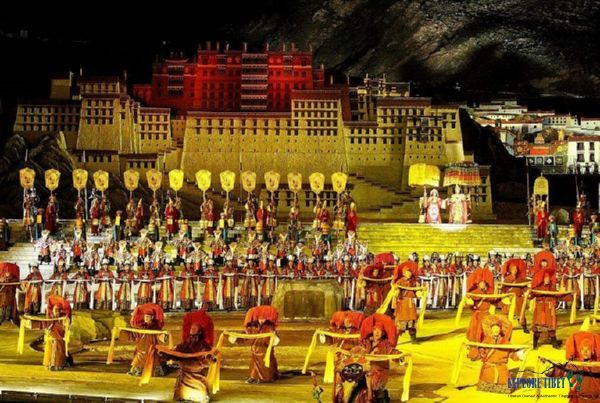 The cast of Princess Wencheng in the Lhasa Outdoor Theater
Another benefit of the increase in tourism in Tibet is the number of tourists that are taking to the outdoor theater in Lhasa to watch the amazing showing of the
Tibetan Opera
, Princess Wencheng. Performed by a cast of local Tibetan players, and staffed by around 95 percent with local Tibetan crews, the opera showcases the life of the Tang Princess, Wencheng, who traveled to Tibet from mainland China in the 7
th
century to marry the
33rd Tibetan King, Songtsen Gampo
. The actors and crew all work in their normal jobs during the day, and perform or manage the shows in the evenings in the stunning opera court. On average, the staff can increase their monthly incomes by between 3,000 and 4,000 yuan per person, which goes a long way to helping alleviate poverty in the region.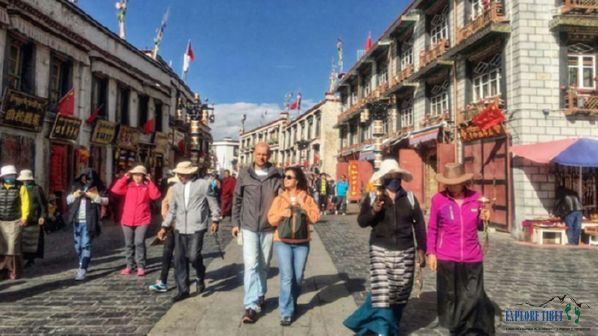 Taking the pilgrimage around Barkhor Street in Lhasa, the ritual kora route around the famous Jokhang Temple.