Celebration of Pal Lhamo festival in Lhasa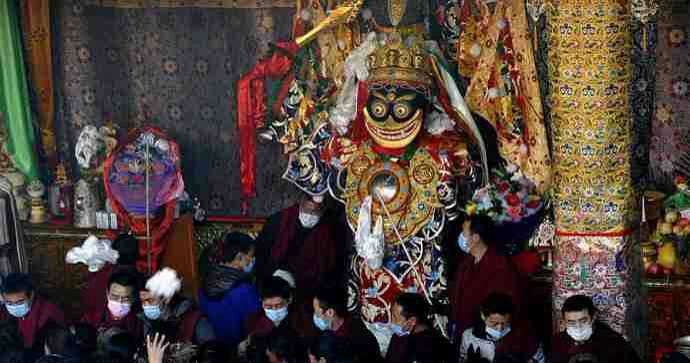 Today is Pal Lhamo Festival in
Lhasa
which falls on Dec 17, 2013, which is also known as Fairy Festival, Pal Lhamo is the daughter of Palden Lhamo who is the Dharma protectress of
Lhasa
, She is the only female among the traditional 'Eight Guardians of the Law' and is usually depicted as deep blue in color and with red hair to symbolize her wrathful nature, crossing a sea of blood riding side-saddle on a white mule.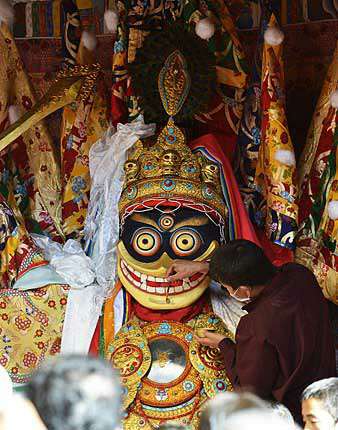 Every year during the Pal Lhamo
festival
, lot of Lhasa local
Tibet
ans gather in the
Jokhang temple
and pay their ritual offerings, and face of the Pal Lhamo deity is only open once in a year for the public which opens during this festival, also the monasteries hold different ritual ceremony during the day.
From the night before the festival, long queues local pilgrims fully dressed in Tibetan costume and waiting for opening the
Jokhang temple
, with handful of offerings like butter for butter lamp, fruits, barley beer and scarves, as today is the only day in the year to see the face of the Pal Lhamo deity.