As New Year Approaches, NCP Threatens The Festivities
The possibility of large full-scale festival activities in Lhasa have been dashed this year, due to the increased possibility of spreading the Novel Coronavirus Pneumonia across the city. The traditional large-scale activities during Losar, which falls on February 24 this year, are being suspended across the capital of the Tibet Autonomous Region, according to local authorities.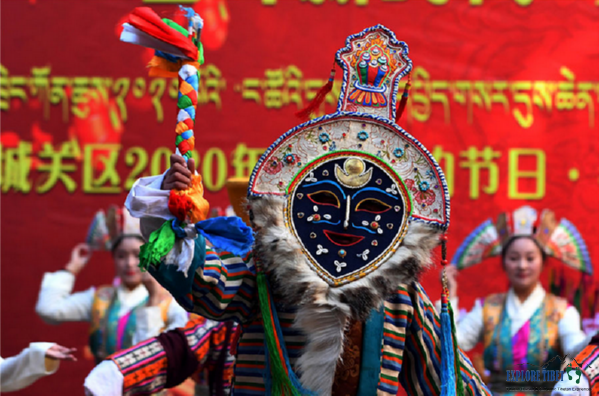 Massive celebrations are being suspended to protect people in Lhasa from an increased risk of infection
As Buddhist temples across Tibet hold services to raise and donate money to help fight the spread of the disease and help infected areas across China, the Buddhist Association of Lhasa announced the pending suspension. The action was proposed by the city's main monasteries, and is aimed at the protection of the health of the people and to reduce the risk of cross-infection that could be caused by large gatherings of people.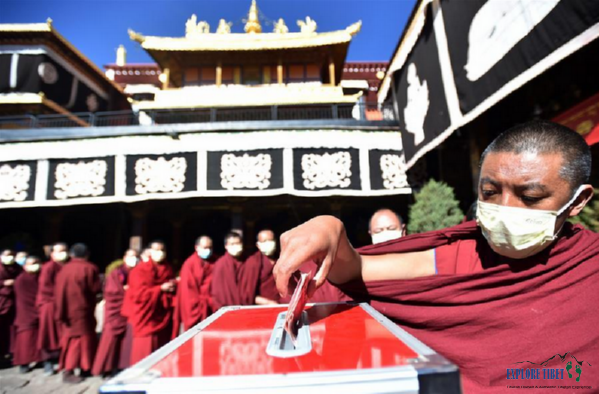 Buddhist monks give and collect donations to support areas hit by the Novel Coronavirus Pneumonia infection
The monasteries have also recommended that other religious activities, including praying during the
Tibetan New Year
, should be held inside monasteries. However, individual praying should be shortened and the number of people allowed into the monastery at any given time reduced as much as possible. This is the first time that celebrations of the Tibetan New Year have been scaled back in Lhasa since the days of the Cultural Revolution.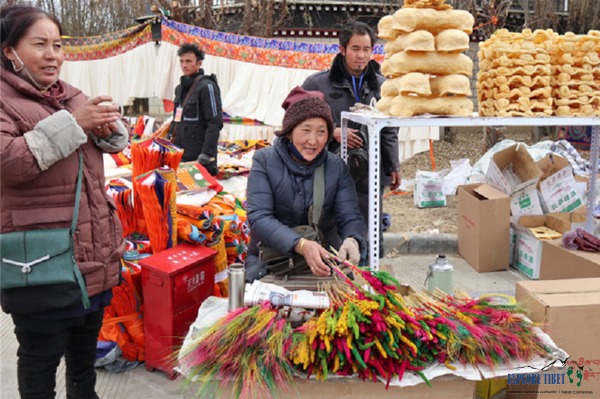 Shoppers in Shigatse prepare for their traditional Sonam Losar celebration in the markets
However, while the celebrations may be a little less widespread this year, the NCP has not stopped the locals from buying their traditional New Year necessities. Across the region, markets stalls and shops continue to thrive selling the popular holiday goods, including metal-plated sheep skulls, cheese, butter, dried barley sheaths and Tibetan robes. And in Shigatse, where the traditional Sonam Losar observed by the farmers falls on the same day as the traditional Tibetan New year this year, sales of meat have rocketed once again in the prelude to the festivities and feasts.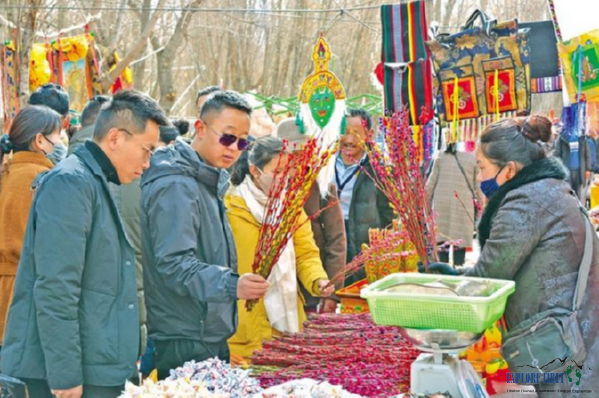 People stock up for the Losar Festival in Lhasa, capital of the Tibet Autonomous Region
As the New Year approaches soon, more people are following the government's encouragement to shop online for their Losar necessities. According to the press conference held by the Information Office of Tibet on February 10, online shopping can help to reduce mass gatherings at this time, when thousands of people traditional head to the streets to shop for New Year goods. And the local government has promised to help the express delivery companies, such as Chengtou and Jingtu companies, to make sure deliveries are made on time for New Year shoppers.