Archaeological Finds Show Tibetans Farmed The Plateau 4,000 Years Ago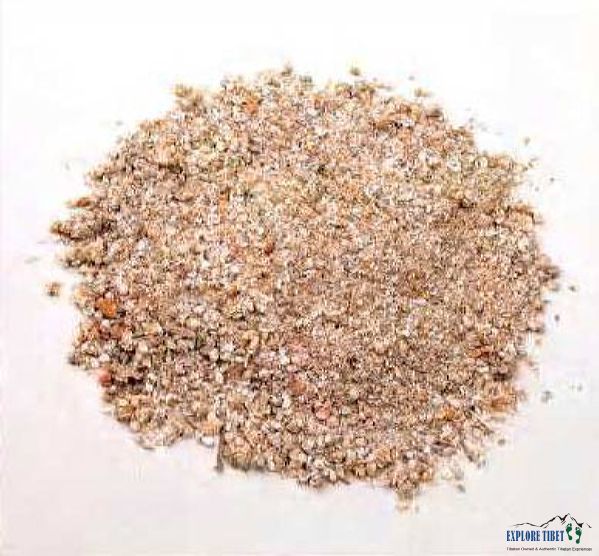 Grain seeds uncovered from Neolithic archaeological sites in Tibet
The discovery of a mixture of crops dating back to the Neolithic Period has proven that Tibetan farmers were growing crops in the Yarlung Valley area around 2,000 years BC. The evidence, which was found in the site in Luding in southeastern Tibet, is now the second Neolithic site to be found in the southwestern Nyingchi Prefecture of the Tibet Autonomous Region (TAR). These newest findings add to the Neolithic pots, stone axes, chisels, knives, discs, and arrowheads that have been found here and in other areas of
Nyingch
i and Qamdo.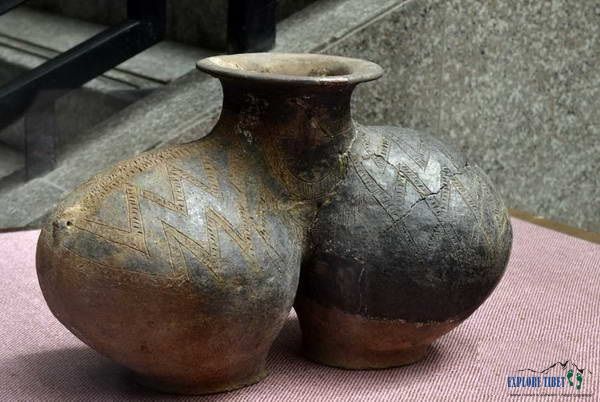 A Neolithic pot from archaeological sites in Tibet
Very little is known about the true origins of the modern Tibetan people. Most theories assume that the modern Tibetan's are descended from nomadic Qiang people from northern China and southwest Mongolia. The plateau is believed to have been inhabited more than 21,000 years ago, though an archaic form of humans is also believed to have been present in the general area as far back as half a million years ago. However, evidence suggests that the original inhabitants of the plateau were replaced by the migrant peoples from northern China and southwestern Mongolia in around 3,000 BC.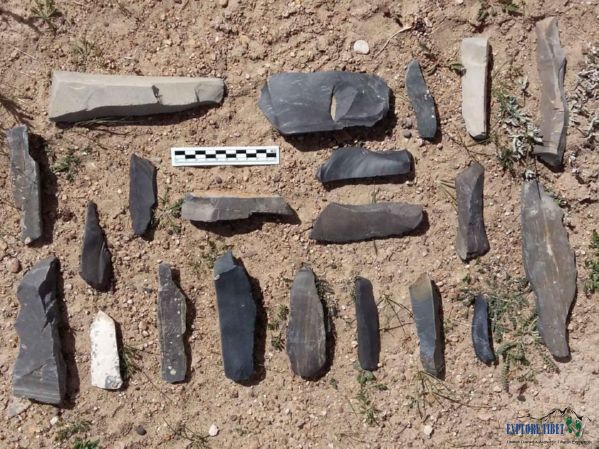 Artifacts from the original Paleolithic inhabitants of the Tibetan plateau
While modern humans have been present on the plateau for more than 23,000 years, the Neolithic migrants brought with them technology on farming, tools, and building that were previously unseen on the high plateau. It is largely believed that it was the better technology that allowed the migrants to prosper over the Paleolithic inhabitants. However, evidence suggests that the Neolithic migrants integrated many of the original tribes into their societies.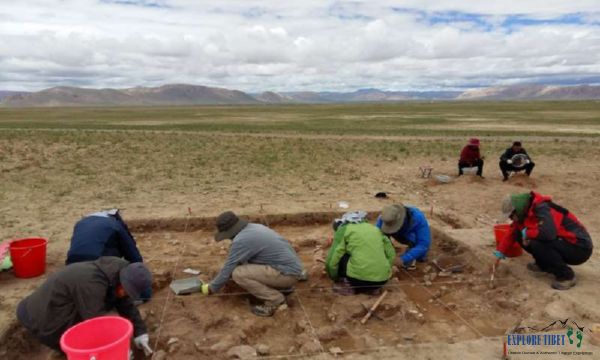 Archaeologists excavating a site in Tibet
The site in Luding has also uncovered two stone-built walls and a huge number of stoneware and pottery artifacts, but it is the grain crops that give the find a better and more accurate dating reference. Similar finds have been made in other sites in Tibet's southern and southwestern areas. These new finds give archaeologists more information about the pre-history of Tibet, as well the lifestyles of the Neolithic Era Tibetans and the spread of arable farming across the plateau. And it is the similarity to the uncovered Neolithic Qijia Culture from Gansu and Qinghai Provinces that proves the migration of people into the plateau.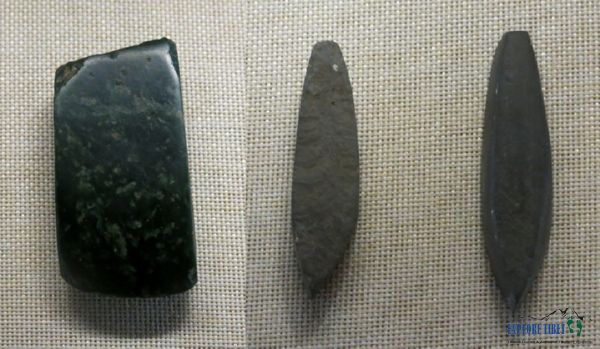 A jade axe head and stone chisels from the Late Neolithic found in Nyingchi