Ancient Tibetan Chess Board Discovered In Sichuan Province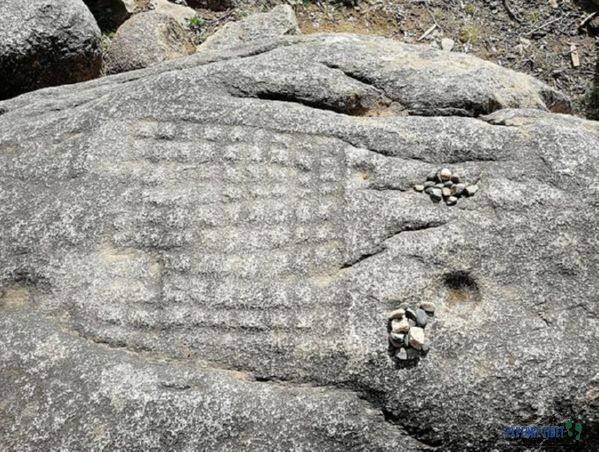 An ancient chessboard from the
Tubo Kingdom of Tibet
was discovered in
Southwest China's Sichuan Province
last week, and was dated to be more than 1,000 years old. Carved into a huge slab of rock, the chessboard, which was used in the ancient game of Tibetan Chess during the time of the
Tibetan Emperors
, was found in an excavation around 30 kilometers from the county seat of
Garzê County
in western Sichuan Province.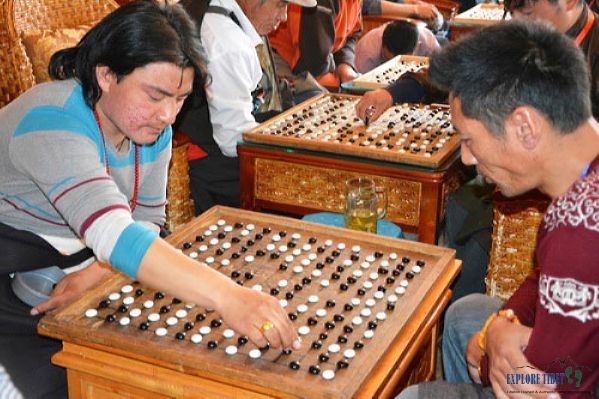 Weighing in at around two tons, the huge slab of rock had the chessboard engraved into the middle of the top surface of rock, and at one side were two round holes that had been carved into the rock, thought to be where the chess pieces would have been kept. Close by, excavators also found a large number of rounded polished stones, believed to be the pieces that were used in this ancient game.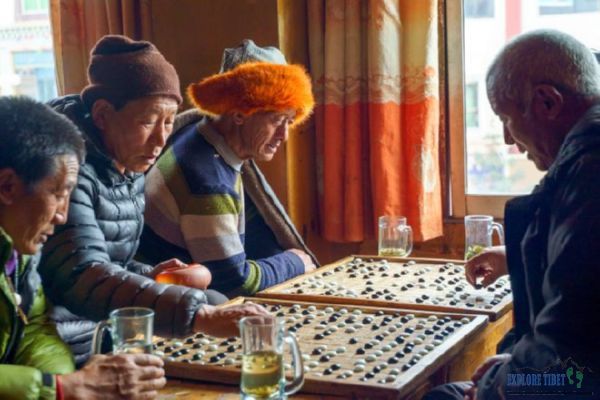 Tibetan chess is very different from the modern game of chess that is popular in western countries today. The board, while still being of a square shape, is divided into ten squares per side, making a total of 100 squares on the board, instead of the normal 64 that are common in modern chess. Each of the squares was measured to be 2.5 centimeters across, and the squares were all identical, making it a perfectly symmetrical board.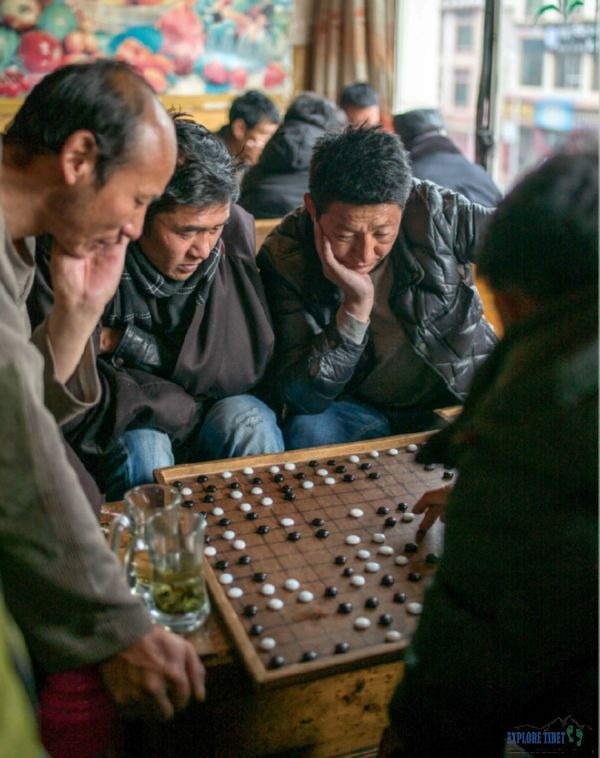 According to the experts, the chessboard was believed to have been carved during the reign of the
Tubo kings
, between
618 AD and 842 AD
. The kingdom was a multi-ethnic regime that had been established by the people of the Tubo Empire, which included the many ethnic groups and tribes that inhabited the
Qinghai-Tibet Plateau
and the surrounding areas at the time. It is believed that this form of chess was very popular among the upper classes in the Tibetan Empire, and the location of the game is at a place where it is known that two Tibetan noble troop battalions were stationed at the time.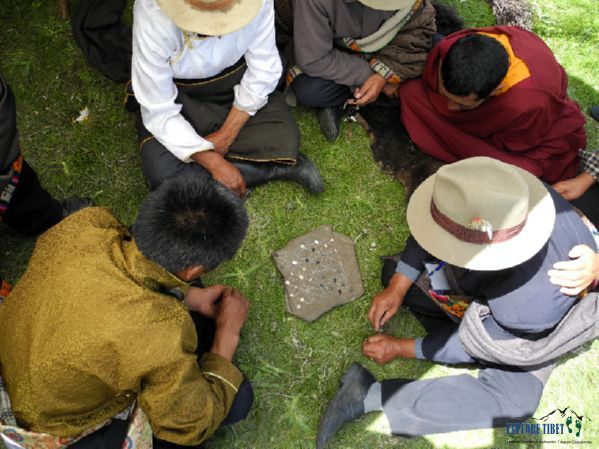 Tibetan Chess was played using small stones of two colors, usually black and white, which were placed in order according to tactical decisions on the intersections of the lines of the board. According to historical documents, this unique game was invented during the period of the
Bon religion
, before the introduction of
Buddhism
to Tibet, more than 1,300 years ago. Some of the Tubo Historical Documents in the Dunhuang records state that
Kyongbo Surtsesey,
one of the ministers of the
32nd King of Tibet Namri Songtsen,
was so good at chess that he could play the game while holding official meetings.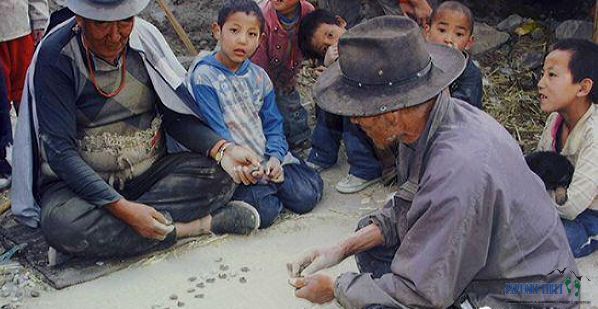 Experts have also stated that, based on the lines, size, and model of the chessboard, it was similar in form to a Tibetan Chessboard that was discovered several years ago in Maizhokunggar County in the Tibet Autonomous Region. This form of Tibetan chess is still played across Tibet today, as well as in many of the Tibetan areas of Sichuan and Qinghai Provinces.