2015 Tibetan New Year Celebrated By Explore Tibet Local Tibetan Tour Company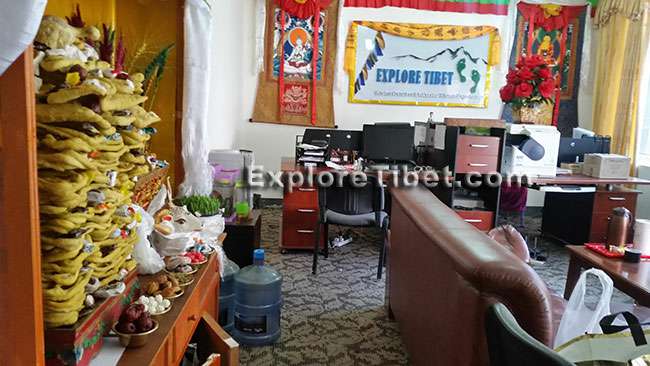 Tibetan New Year
is called as
Losar
in Tibetan Language and it is one of the most popular festivals on the Tibetan plateau, it is widely celebrated by almost all the Tibetans, all the
Tibetan festivals
are based on Tibetan lunar calendar and it is calculated each year by astrologers from the Mentsikhang in Lhasa and Dharamsala. It is based on a cycle of 60 years, each of which is named after one of 12 animals and one of give elements in combinations. A calendrical year normally contains 12 months, but the addition of an extra intercalary month for astrological reasons is not uncommon. In general, the Tibetan lunar month is about two months behind the western calendar. Many festivals are traditionally held throughout the
Tibetan calendar
– some are nationwide and others applicable to certain area only.
This year
Tibetan New Year
would be from Feb 19
th
– March 5
th
, Tibetans spend almost whole one month to prepare for the new year,
Explore Tibet
has prepare the Tibetan New Year at the office in Lhasa and all the
Tibetan tour guides
drivers will celebrate the festival together.
If someone like to
travel Tibet
and would like to have the
authentic Tibetan experiences
, then we highly recommend to choose your
Tibet tour
during the Tibetan New Year and within this short period of time, not only experiences
Tibetan festivals Tours
but all very strong Tibetan culture.