Tibetan Family Kitchen
Tibetan family kitchen
is located at Lhasa city. The restaurant has two floors with rooftop and It is cozy place with very delicious food. The staffs of Tibetan family kitchen are very polite and they can speak flute English, Chinese and Tibetan. It is kind of a home-base restaurant, feels like you are having food at home. The atmosphere is warm and welcoming. They also offer cooking class for tourists. The classes are easily arranged in advance via email with them. The cooking class takes two hours and they charge 100RMB person. They will provide dinner for those who take class. During which one can learn to make authentic momos (Tibetan dumplings) and some other Tibetan foods.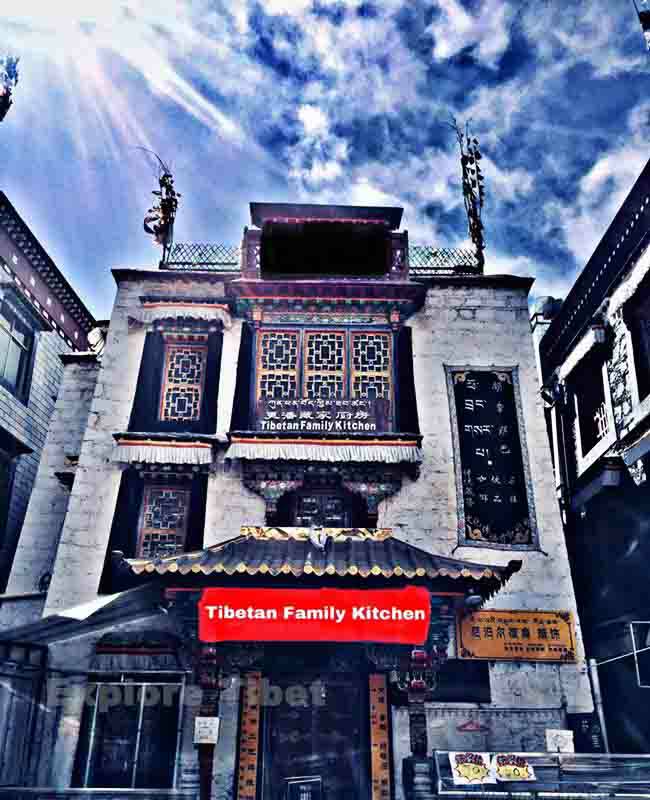 They serve very delicious Tibetan dishes and also Himalayan dishes. The chef of restaurant is one of the best chef in Lhasa and his specialty is Tibetan cuisine. Some of the well-known foods of Tibetan Family Restaurant, Yak momo (yak meat dumplings) with tomato sauce, Amdo noodles with gravy, stir fried vegetables and Tibetan vegetarian food. They offer one of the best traditional Tibetan foods in the Lhasa City.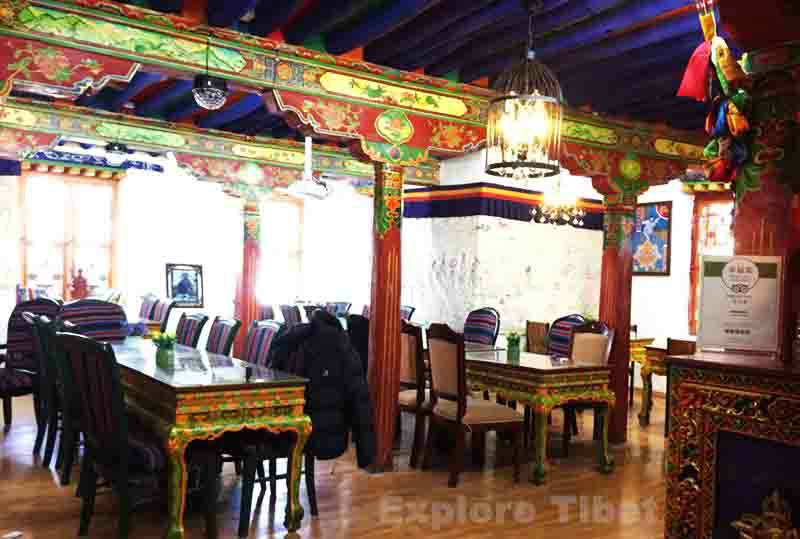 The price range from 15RMB to 40RMB per plate of food. The prices are very much reasonable and they have a unique menu which has full instructions of how to cook with recipes of all the foods they offer. The restaurant is open from 12:30 noon to 9pm.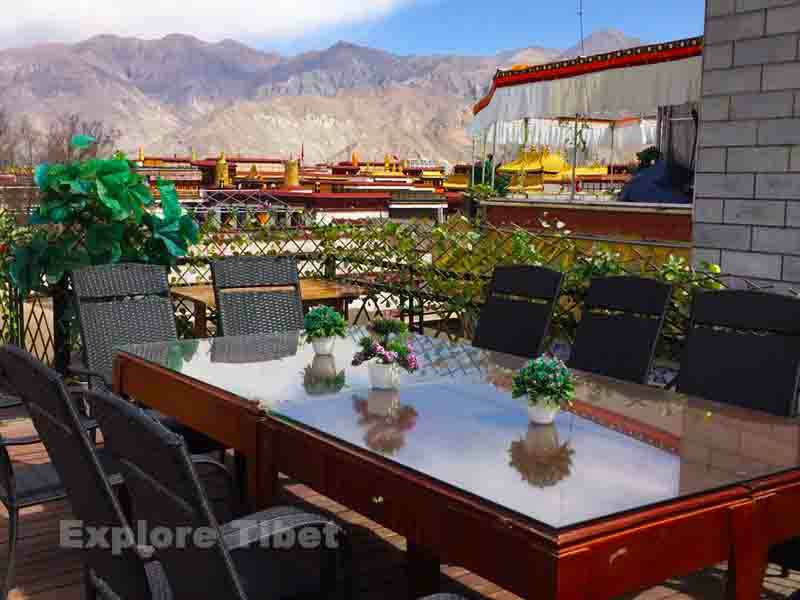 It is located at
Bhakor street
and very near to
Jokhang Temple
and Ramoche Temple. These are the landmarks places of Lhasa city. From the rooftop of restaurant, you can see the Jokhang Temple.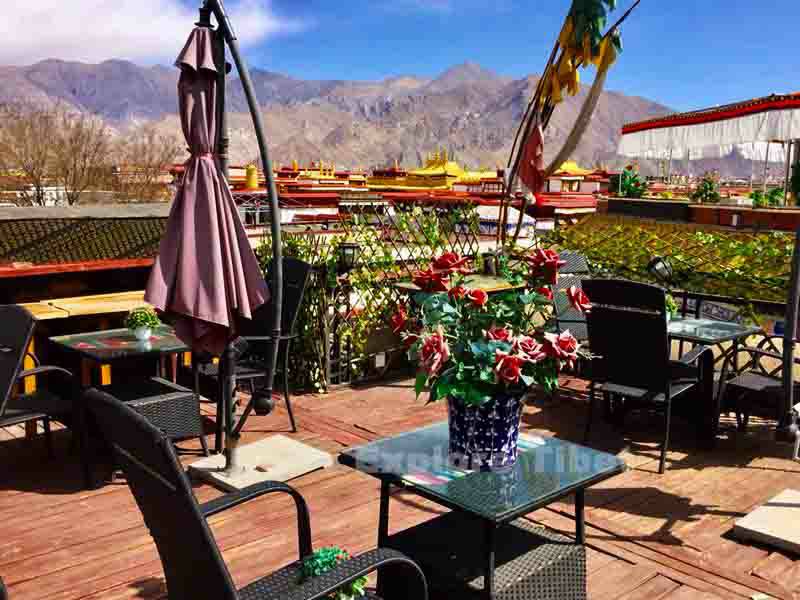 Contact Information:
Bhakor South Street,
No.1 Pozhang Saba Alley,
Lubu Road, 850000
Lhasa , Tibet
Phone Number: 138 8901 5053 / 135 4908 4140
E-mail: tibetanfamilykitchen@gmail.com