Tashi Restaurant in Gyantse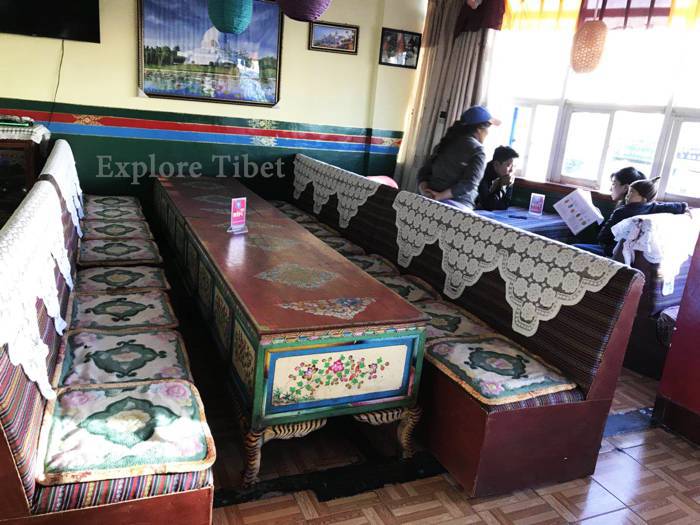 This restaurant is run by Nepali which has a branch in Shigatse. They served different delicious cuisines such as western, Chinese, Tibetan and Nepali. Some of tasty dishes are curries, pizza dumplings and yak sizzlers. They also serve the best range of Western breakfasts. The restaurant is decorated in Tibetan style but the Indian Bollywood movies songs and Nepali music gives sub continental vibe inside the restaurant.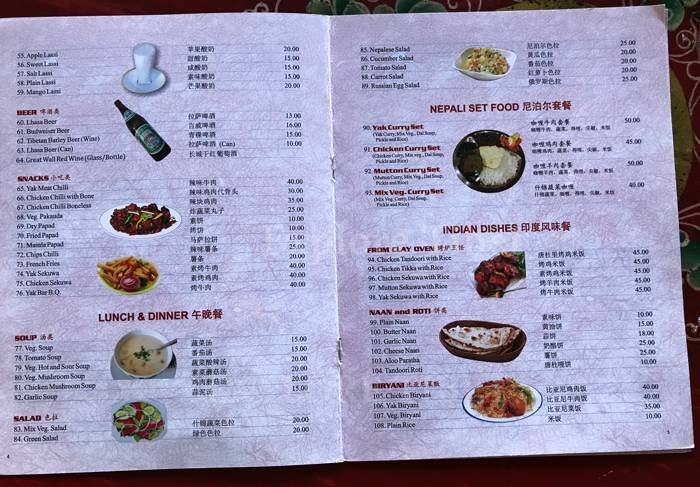 The staffs are polite and helpful. They speak good English. The restaurant is spotless and well arranged. The price of the foods is extremely reasonable. The atmosphere of the restaurant is quite peaceful and comfortable.