Get to Tibet from Chengdu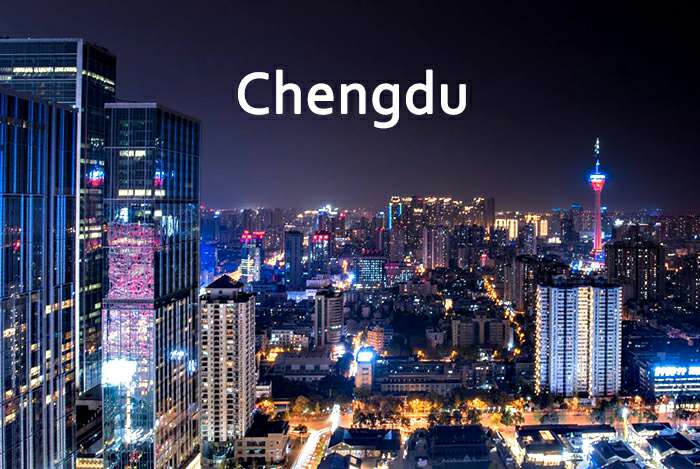 Chengdu
is the capital city of Sichuan Province in southwest of China. Its administrative area houses 14,427,500 inhabitants, with an urban population of 10,152,632, Chengdu is the seventh-most-populous city proper in the world. The surrounding Chengdu Plain is also known as the "Country of Heaven". It is now one of the most important economic, financial, commercial, cultural, transportation, and communication centers in Western China.
In whole China, Sichuan is well known for its cuisine and spicy dishes, in Chengdu, you can find almost all types of restaurants, one of top local food in Chengdu is the Sichuan Hotpot, it is also very typical in Chengdu, hotpot is one pot of hot soup with all different seasoning and chilly, then there are all types of uncooked dishes that you can pick as your wish, when the soup boiled, you can cook the meat, vegetable, seafood and anything in it, mostly hotpot is bit spicy and numb tasting, but you can also order half spicy and half non-spicy hotpot called "YuanYang". There are hundreds of snacks on the Chengdu street and specially the Jinli Street and Kuanzhai Street are popular with the pedestrian street with all local snacks and refreshments.
How to get to Tibet from Chengdu to Tibet by flight
There are more than 30 flights from Chengdu to Lhasa every day, it takes only 1:50 hours and all are direct flights, the economic flight tickets full fare is CNY1,680 and full fare for the first class ticket is CNY5,930.
Chengdu Shuangliu International Airport (CTU):
Chengdu Shuangliu International Airport is one of the 30 busiest airports in the world, located about 16 kilometers southwest of downtown Chengdu. It is one of the two core hubs for Air China, together with Beijing, as well as the main hub and headquarters for Sichuan Airlines and Chengdu Airlines. China Eastern Airlines, Shenzhen Airlines, Lucky Air and Tibet Airlines also have bases at Shuangliu Airport.
There are direct international flights from Singapore, Malaysia, Thai, Australia, Canada, America, England, Netherlands, Germany, India, Korea, Japan, Vietnam and so on to Chengdu.
Chengdu Shuangliu International Airport has only two terminals, Terminal 1 and Terminal 2.
Terminal 1 is for the international departures and domestic flights only operated by Sichuan Airline (Sichuan Airline flight numbers are started with 3U).
Terminal 2 is for all the domestic flights operated by Non-Sichuan Airline like Air China (CA), China Eastern Airline (MU), Tibet Airline (TV), Shandong Airline (SC), Shenzhen Airline (ZH) and so on.
How to get to the Chengdu Shuangliu Airport from the downtown.
From the Chengdu downtown it will take around 50 minutes by drive and you can also take the metro line 10 which directly get to the airport terminal 1, there are Airport shuttle buses from the downtown, the bus station is right beside the Chengdu Mingshan Fandian on the Renmin South road section #2, it cost CNY25 and the shuttle buses are available in every 20 minutes from morning 6:30am till evening 10pm.
How to get to Tibet from Chengdu by Trian
There is only one train on everyother day and the train from Chengdu to Lhasa takes around 39 hours, two nights on the train.
Local lifestyle in Chengdu
Chengdu people are generally having slow life and you will lots of teahouses and Majiong game house in the street, most of the elders spend their whole day in the teahouses or playing Majiong, there are also several famous public parks, where locals gather and voluntarily perform some dances or talent skills, among them the Chengdu center public park is one of most active gathering center and there are hundreds of individuals or dancing groups perform their talents during the weekend.
Besides it, Chengdu is also fast-growing city and it is commercial center of the whole western China, there are growing numbers of international companies and local technology companies too. There are 4 train stations connected with most of major cities in mainland China, there are two international airports which are Shuangliu International airport and Mianyang International airport, now the third International airport at Jianyang is under construction.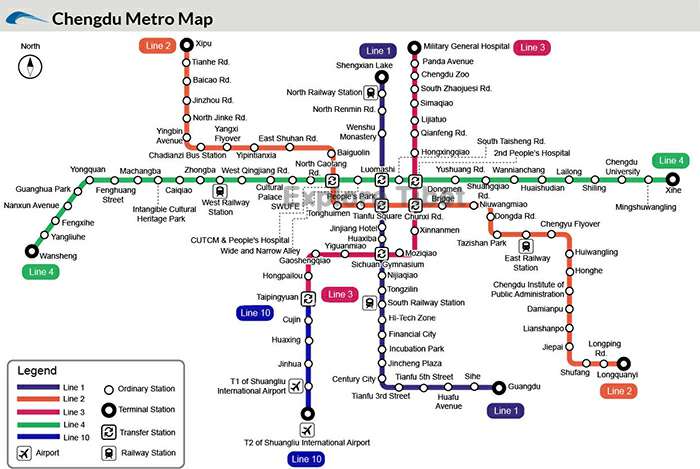 Chengdu City Transportation
Chengdu city is growing massively and now the city was extended to its 5th ring road, currently there are 7 metro lines operating in Chengdu city and all of them are brand new and very comfortable, with the growing number of cars in the street, traffic jam is very common and metro is always the best option to avoid the traffic, but during the rushing hours, the metro is also fully packed and very crowded.
Operating Chengdu Metro Lines are:
Line 1. Shengxian lake – Chengdu North Railway station – North Remin Rd – Wenshu monastery - Luomashi – Tianfu Square – Jinjiang Hotel – Huaxiba – Sichuan Stadium – Nijiaqiao – Tongzilin – South Railway Station – Hi-Tech Zone – Financial City – Incubation Park – Jincheng Plaza – Century City – 3rd Tianfu Street – 5th Tianfu Street – Huafu Avenue – Sihe – Guangdu
Line 2. Xipu - Tianhe Road - Baicao Road - Jinzhou Road - North Jinke Road - Yingbin Avenue - Chadianzi Bus Station – Yangxi Cloverleaf Junction – Yipintianxia – Shuhan Road East – Baiguolin – Chengdu University of TCM (Provincial People's Hospital) – Tonghuimen – People's Park – Tianfu Square – Chunxi Road – East Gate Bridge – Niuwangmiao – Niushikou – Dongda Road – Tazishan Park – East Railway Station – Chengyu Cloverleaf Junction – Huiwangling – Honghe – Chengdu Institute of Public Administration - Damianpu – Lianshanpo – Jiepai – Shufang – Longping Road – Longquanyi
Line 3. Taipingyuan – Hongpailou – Gaoshengqiao – Yiguanmiao – Sichuan Gymnasium - Moziqiao – Xinnanmen – Chunxi Road – 2nd People's Hospital – Hongxingqiao – Qianfeng Road – Lijiatuo – Simaqiao – South Zhaojuesi Road – Chengdu Zoo – Panda Avenue – Military General Hospital
Line 4. Xihe – Mingshuwangling - Chengdu University – Shiling – Lailong - Huaishudian - Wangnianchang – Shuangqiao Road – Yushuang Road – 2nd People's Hospital – South Taisheng Road – Luomashi – Wide and Narrow Alley – Chengdu University of TCM & Provincial People's Hospital – North Caotang Road - Southwestern University of Finance and Economics - Cultural Palace - West Qingjiang Road - West Railway Station – Zhongba – Caiqiao - Intangible Cultural Heritage Park - Machangba - Fenghuang Street – Yongquan - Guanghua Park - Nanxun Avenue – Fengxihe –Yangliuhe – Wansheng
Line 7. North Railway Station – Simaqiao - Fuqing Road – Balizhuang – Erxianqiao - University of Technology – Cuijiadian - Shuangdian Road – Huaishudian - Yinghui Road - East Railway Station – Daguan – Shizishan - Sichuan Normal University – Liulichang – Sanwayao - South Railway Station – Shenxianshu - Gaopeng Avenue – Taipingyuan - Wuhou Avenue – Longzhuayan - Dongpo Road - Cultural Palace - Jinsha Site Museum – Yipintianxia – Chadianzi – Huazhaobi - Southwest Jiaotong University - Jiulidi – West 2nd Road of North Railway Station – North Railway Station
Line 10. Taipingyuan – Cujin – Huaxing – Jinhua – Terminal 1 of Shuangliu International Airport – Terminal 2 of Shuangliu International Airport
Lines under Construction and to be Constructed:
Line 5: Xiangcheng Avenue – Shuangliu Yingbin Road
Line 6: Zhengjialin – Taiqing Road
Line 8: Xiejiaqiao – Longtansi East
Line 9: Outer Circle
Line 11: East Railway Station – Xinjin West & Huanglongxi
Line 12: Luodai North – Yanhe Community
Line 13: Sichuan Normal University – Longquan South
Line 14: East Railway Station – Luodai North
Line 15: Jintang Sanxing – East Railway Station & Qianfeng Road
Line 16: North Railway Station – Chaoyang Lake
Line 17: Sichuan Normal University – Shuangliu West Railway Station & Yiyuan
Line 18: Tianfu International Airport – Lidun Park & Mount Qingcheng - Pengzhou
Line 19: Baihe – Yong'an South
Line 20: Xindu East Railway Station – Pengzhou
Line 21: Hongguang North – Jinma North
Besides the taxi in the town, the Uber and Didi(滴滴) app is well used in Chengdu and they are almost the same price with Taxi, but much better services and punctual.
The most ecofriendly and recently boosted public sharing bicycle is also very popular in everywhere in the Chengdu city, there are couple of major operating companies, but Mobike and OfO are the two most successful ones, you just download one of these app and they ask you to deposit CNY300 for per user, then from their app you can unlock the bicycle by scanning the QR code on the bicycle and they ride around the city, it will charge base on time and mobile charges CNY0.5 for half hour, it can be parked anywhere beside the road without disturb the main traffic and others, once you lock the bicycle, your time counting finish and pay online. The app is well designed and you can check availability of bicycle around you.
The deposit can be refunded if you don't want to use anymore, then money will be refunded to your account in 2 to 7 working days.
What to see in Chengdu: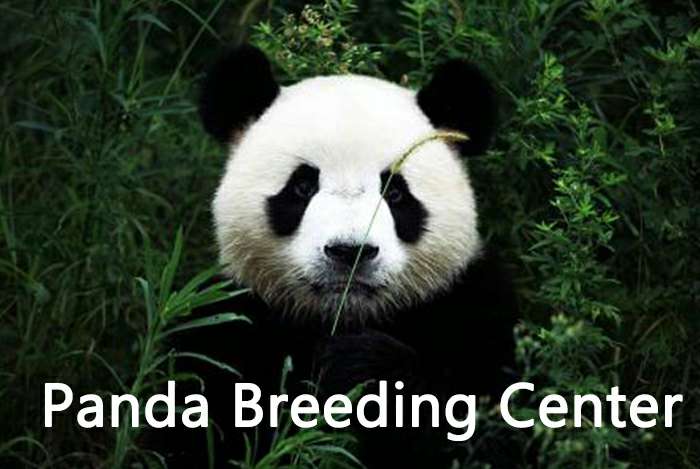 No.1 Chengdu Giant Panda Breeding Base:
The Giant Panda Research Base is located in the north-eastern part of city and in between the third ring road and forth ring road. The Chengdu Giant Panda Breeding Research Foundation is a charitable organization for conservation of the giant Panda population, it was first founded in 1987 and has received donations from both individuals and organizations, the foundation focus on 8 major programs which are Giant Panda Scientific Research Program, writing and Academic Journals Publication Program, Academic and International Scientific Researches Cooperation Program, Domestic and International Talent Cultivation and Exchange Program, Public Education and Researches Program, Scientific Research Achievements Rewards Program, Giant Pandas Reintroduction Program and Key Laboratory for Endangered Wildlife Conservation Program.
Besides the Panda Breeding scientific researches, it's another main objective is to educate people about Panda and help to increase public awareness of giant Pandas conservation and environment protection, the organization's scientific research has made a great achievement in the Giant Panda Breeding and now Chengdu Panda Breeding Base has the largest Giant Panda artificial population in the world with population of 113 Pandas.
Giant Panda Breeding Base is a one of best option for a half day tour in Chengdu, it opens from 8am till 6m throughout the year,
How much is Entrance fee of the Chengdu Giant Panda Breeding Base?
The entrance ticket cost CNY58 per adult, but there is some special discount for kids and elders as below;
Above 6 years (exclude 6 years) and below 18 years (including 18 years) teenagers charge half of the ticket cost which is CNY29, but need to show your valid ID, Passport or other identifications.
About 60 years (including 60 years) and below 70 years (excluding 70 years) elders also charge half of the ticket cost which is CNY29, but need to show your elder certificates.
Middle school students group also charges only half of the ticket price which is CNY29 but need to present the school letter.
Who will get free entrance fee at the Giant Panda Breeding Base?
Kids 6 years or below 6 years or height smaller than 1.3m will get free of entrance fee.
Elders 70 years or above 70 years will get free of entrance fee.
Retired, disabilities, Armies, with valid certificates these people also get free of entrance fee.
How to go to Chengdu Giant Panda Breeding Base:
With public city bus, you can take the bus line 1, 49, 53, 63, 64, 69, 71, and 83 to Qinglongchang central bus station and then from there change to line 198 or 87 to Panda Breeding center.
If you take the taxi from city center, it will cost you CNY30 to CNY50 based on the traffic.
If you use Didi or Uber, it will cost CNY35 to CNY45.
If you take the metro or subway, the metro line 3 will go to the Panda Breeding Base and it only cost CNY2 from the city center.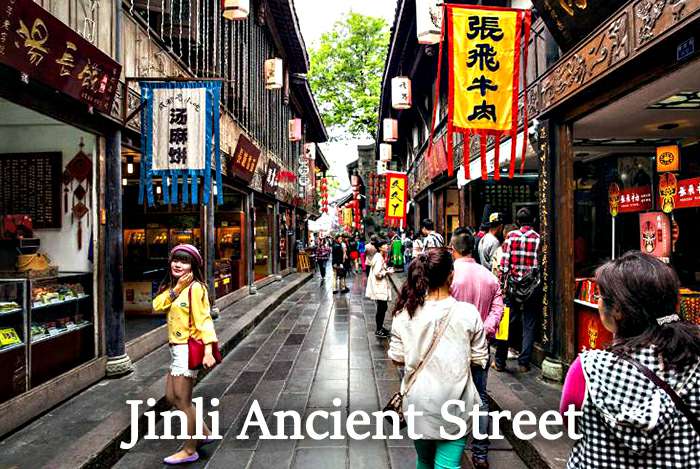 No.2 Jinli Ancient Street in Wuhou Area
Jinli Ancient Street has more than 750 years history and it is the one of the most oldest commercial street, Jinli street is 550m long and it was first opened for tourist on Oct 31
st
2004, slowly it became one of the top things to do in Chengdu, Jinli Ancient street has maintained its ancient architecture and the whole street is divided for different entertainment, food section, bar and café section, handicraft section, teahouse section and so on, the street is full of visitors every day both local and tourists. You will almost all Chengdu snacks in this street, now some international flavor is also adding in this ancient street like Starbuck Coffee.
Jinli Ancient Street is good for half day visit and you will have a great Sichuan snack and local handicraft experiences there, there no entrance fee for the Jinli Ancient Street and it is more like a local market.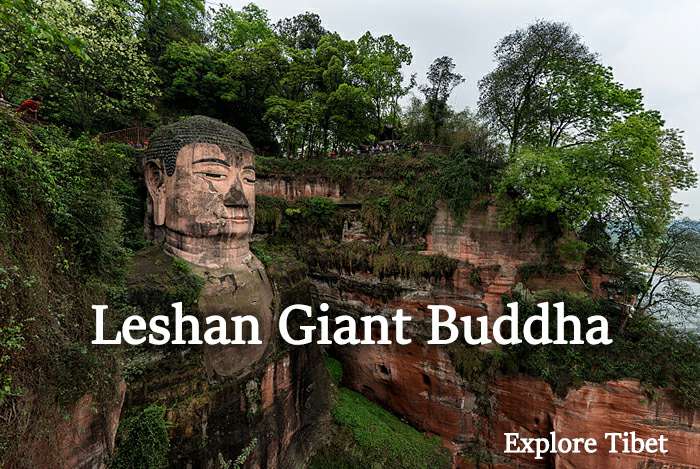 No 3. Leshan Giant Buddha Image:
Leshan Giant Buddha Image is located Leshan city in the south of Chengdu, it is about 140km and it takes about 2 hours' drive. If you want to travel with low budget, then you can take the public bus from Chengdu to Leshan Giant Buddha.
There are more than 15 trains from Chengdu to Leshan every day, most of the trains are depart from Chengdu Eastern Train station and only couple of trains also depart from Chengdu South Train Station, the train takes from 46 minutes to 1:20 hours based on different trains, the train ticket cost CNY65 for first class seat and CNY54 for second class seat. Then from the Leshan train station, you can take a taxi to the Leshan Giant Buddha which is about 10km.
S/No.
Train No.
Departure Time
Departure station
Arrival Time
Arrival Station
Duration
Ticket Cost
1st Class
2nd Class
1
C6251
06:00
Chengdu East
06:46
Leshan Station
46 min
CNY65
CNY54
2
C6253
06:18
Chengdu East
07:04
Leshan Station
46 min
CNY65
CNY54
3
C6257
07:07
Chengdu East
08:06
Leshan Station
59 min
CNY65
CNY54
4
C6259
07:20
Chengdu East
08:39
Leshan Station
1:19 hours
CNY65
CNY54
5
C6301
09:3
Chengdu East
10:39
Leshan Station
1:06 hours
CNY65
CNY54
6
C6265
09:56
Chengdu South
10:57
Leshan Station
1:01 hours
CNY61
CNY51
7
C6303
11:07
Chengdu East
12:00
Leshan Station
53 min
CNY65
CNY54
8
C6267
11:16
Chengdu East
12:35
Leshan Station
1:19 hours
CNY65
CNY54
9
C6305
12:29
Chengdu East
13:34
Leshan Station
1:05 hours
CNY65
CNY54
10
C6269
13:33
Chengdu South
14:21
Leshan Station
48 min
CNY61
CNY51
11
C6307
14:05
Chengdu East
15:31
Leshan Station
1:26 hours
CNY65
CNY54
12
C6271
14:54
Chengdu East
16:01
Leshan Station
1:07 hours
CNY61
CNY51
13
C6273
16:14
Chengdu East
16:01
Leshan Station
1:06
CNY65
CNY54
14
C6309
17:10
Chengdu East
18:29
Leshan Station
1:19 hours
CNY65
CNY54
15
C6311
19:02
Chengdu East
20:02
Leshan Station
1 hour
CNY65
CNY54
There are daily public buses from Chengdu to Leshan, bus departures are available from 7:10am till 7pm every day, you can take the bus from Xinanmen (it pronounce like Shi-nan-men) Bus station or Chadianzi (Ta-Dian-Zi) Bus Station or Ximen (Shi-men) Bus Station, it takes about 2:10 hours and bus ticket cost CNY35 to CNY40, Then the bus reach you at Leshan Central Bus Station and from there you can take the Bus line 3 to Xiaoba (Shao-Ba) Bus Station and from there take the Bus line 13 to the final destination Leshan Giant Buddha, you will arrive at the Giant Buddha North Entrance.
Entrance fee of the Leshan Giant Buddha is CNY90 per person.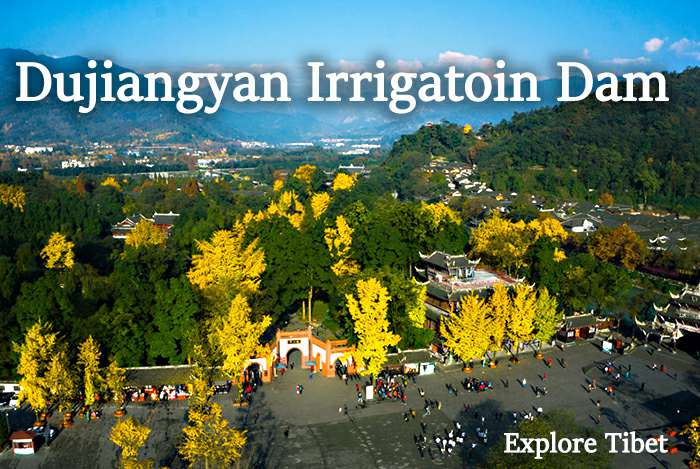 No 4. Dujiang Yan Historical Irrigation System
The Irrigation system is located in the calm and beautiful town of Dujiangyan, it is located on the northwestern side of Chengdu 45km. The Irrigation System is an ecological engineering of the world. Around 256 , Li Bing(250-200BC), who is the local governor of the Shu State, designed this water control and irrigation dam by organizing thousands of local labor resource to construct the project to have the Mingjiang River checked. Chengdu agricultural area and local farmers had been flooded by the river suffered frequently from the water disaster for many years. Because of the success of the project, the dam automatically diverts the Mingjiang River and channels it into irrigation canals. For many of years the dam has continued to make the most of the water conservancy works.
The system can be divided into three parts. the Fish Mouth Water-Dividing Dam, the Flying Sand Fence, and the Bottle-Neck Channel.
The function of Fish mouth is to divide the flow of water into an inner river and an outer river. Long time ago, when Li Bing he found the old river canal was too narrow to control much water, which often overflowed the banks and lead to serious flood. According to natural geographic conditions, he arranged the worker to create a man-made dam, which looks like a fish, and the front dam has a circular cone shaped like a mouth of fish. It is the dam that channels water into an outer canal and an inner canal. The outer river functions as the main stream and holds sixty percent of water in the river. The extra water goes through the inner canal for irrigation in Chengdu areas.
The Flying Sand Fence joins the inner and outer canals. The fence functions to control the flow of water and discharge excess flow into the inner canal from the main stream. During the dry season the fence doesn't work much, but when floods comes, the river rushes forward along the outer canal. As it approaches the fence, the fence, the river begins to turn round fast and soon many whirlpools are formed. The volatile whirlpools sweep away sand and pebbles and, throw them into the outer canal. For many years huge bamboo baskets were used to defend. They were filled with stones and pebbles.
The Bottle-Neck Channel. A trunk canal was cut through the mountain into two parts which link up the inner canal for irrigation. The small part is later called Li Dui, which means an isolated hill. Chengdu looks like a large bottle and the trunk canal between the mountain and the hill takes shape of the bottleneck. The trunk canal technically has two functions: First, it leads the water to irrigate the farming land in western Sichujan; Secondly, the trunk canal works together with the Flying Sand Weir to keep the flow below a certain point in the inner canal during flood season.Some stone tablets, which stand on the isolated hill, are engraved in Buddhist Sanskrit. The local people hope that the Buddhist tablets can exert the Buddhist superpower to harness flood disaster. For over two thousand years, in fact, the Fish Mouth Water-Dividing Dam, the Flying Sand Weir, and the Bottle-neck Channel automatically work together to control foods and sweep away sand and stones in the main stram. The local people benefit a lot from this project.
How to get to Dujiangyan from Chengdu
There are about 4 direct Express train from the Chengdu north train station to Doujiangyan train station.
Train No.
From
To
Time Taken
Ticket Cost
C6101
Chengdu North Station
06:02
Dujiangyan Station
06:31
29 min
CNY15
C6103
Chengdu North Station
06:42
Dujiangyan Station
07:22
40 min
CNY15
C6161
Chengdu North Station
11:40
Dujiangyan Station
12:13
33 min
CNY15
C6125
Chengdu North Station
16:41
Dujaingyan Station
17:20
39 min
CNY15
There are more trians from Xipu to Dujiangyan, so you can take the Metro from anywhere in Chengdu to Xipu, the Metro line 2 ends at Xipu at its westward. Here is the Xipu (Chengdu) to Dujiangyan train time table.
| | | | | |
| --- | --- | --- | --- | --- |
| Train No. | Xipu | Dujiangyan | Time Taken | Tiket Cost |
| C6105 | 07:53 | 08:12 | 19 min | CNY10 |
| C6109 | 09:35 | 09:54 | 19 min | CNY10 |
| C6111 | 09:51 | 10:15 | 24 min | CNY10 |
| C6113 | 10:28 | 10:53 | 25 min | CNY 10 |
| C6161 | 11:40 | 12:13 | 33 min | CNY10 |
| C6117 | 12:34 | 12:58 | 24 min | CNY10 |
| C6119 | 13:04 | 13:28 | 24 min | CNY10 |
| C6163 | 13:52 | 14:11 | 19 min | CNY10 |
| C6121 | 14:51 | 15:10 | 19 min | CNY10 |
| C6165 | 15:46 | 16:05 | 19 min | CNY10 |
| C6123 | 16:34 | 17:03 | 29 min | CNY10 |
| C6167 | 17:32 | 17:51 | 19 min | CNY10 |
| C6127 | 18:04 | 18:23 | 19 min | CNY10 |
| C6129 | 18:51 | 19:24 | 33 min | CNY10 |
| C6131 | 19:12 | 19:31 | 19 min | CNY10 |
| C6135 | 20:37 | 20:56 | 19 min | CNY10 |
| C6137 | 20:48 | 21:07 | 19 min | CNY 10 |