Ganden Ngacho Festival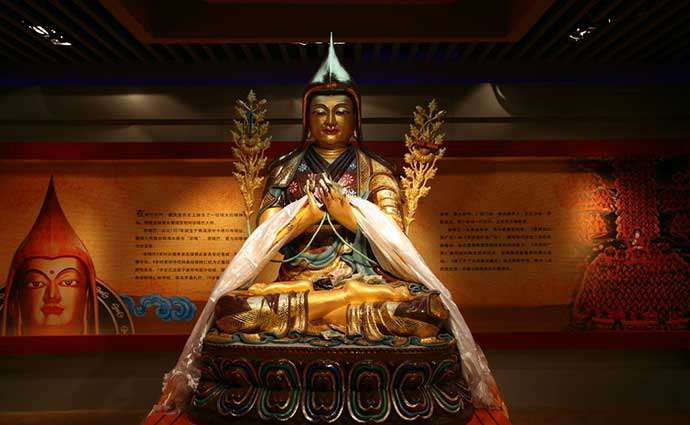 Tibetan Ganden Ngacho or Butter Lamp Offering day is special honoring day for the death anniversary of great Tibetan Buddhist teacher Tsongkhapa. Tsongkhapa is a famous Tibetan Buddhist teacher, who died in 1419, he was the founder of Gelukpa order of Tibetan Buddhism. In 1409, he founded the Ganden monastery near Lhasa which later became central Buddhist learning institute in Tibet, 18 volumes of his writing on Buddhist philosophy and teaching is one of his legacy.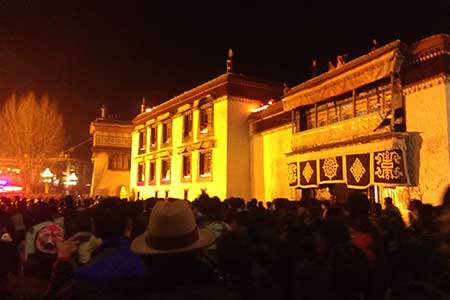 On that particular day, Tibetans in all over Tibet lit butter lamps on roofs of their houses, temples and monasteries to commemorate the great scholar and his works. In Ganden monastery, there is special ritual ceremony for whole day as it was being the seat of Tsongkhapa and his tomb stupa is also housed there.

In Lhasa, hundreds of Tibetans gather at the Jokhang temple during the night and circulate around the temple, hundreds of butter lamps whole around the Jokhang temple and lay people houses in the area.
For dinner every family cook Bhathuk (which is a special Tibetan soup dumbling) to mourn the death of great scholar.

In monasteries, monks and nuns hold Buddhist prayers sessions for the whole day and different ritual offering is also carried.