As one of the oldest medical traditions in the world, Tibetan medicine is gradually being brought into the world.As an important part of the Chinese medical tradition,the Science of Tibetan medicine has practiced for more than 2500 years in Tibet.Explore Tibet Team, a professional Tibet travel agency, today introduces it to you.

Tibetan medicine is depending on a holistic healing system and the human body is based on the "five cosmic energies", that is space, air, fire, water, and earth.Many Tibetan medicines are effective for cardiovascular disease, tumor and other diseases.Traditional Tibetan medicine incorporating a complex techniques to diagnosis, such as pulse analysis involving interviewing of the patient,and urinalysis,and utilizes behavior and dietary modification.Herbal supplements are used to correct any imbalances in the body and to remove impediments of energetic flow.Medicines composed of natural materials such as snow lotus and musk,which are precious Tibetan medicine.You can buy it in some common shops and tourism shops.Herbal and mineral medicines are the main treatments,and like acupuncture and phlebotomy may also be used after the illness is clearly diagnosed as physical therapies.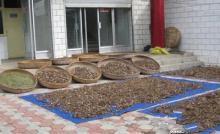 Today,our country have already set up many Tibetan medicine centers in several cities. One of the largest one is the Beijing Hospital of Traditional Tibetan Medicine.Did it so amazing?Comes and experience this magical world of culture with Explore Tibet Team.
Other Related Post You Might Like