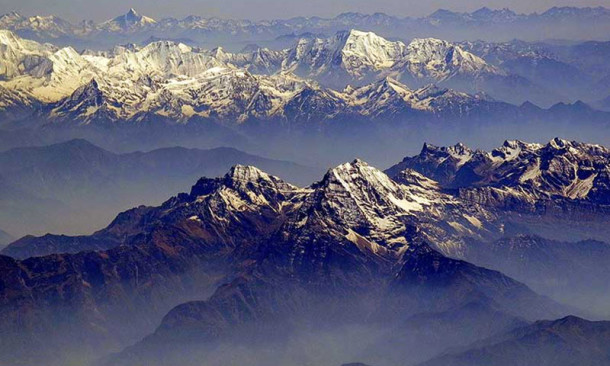 The unique landscape of Tibet needs no elaborate explanation—a glance at a topographic map of the world tells you all. The plateau has a very distinct and protruding landscape that clearly separates itself from the rest of the world with its boot-like feature.
Tibet has a protruding geographical formation, and it is the highest region on earth, with an average elevation of 4,900 meters (16,000 ft), where you can also do the Mt.Kailash trekking around the holy peak with average alleviation of 4,300m.
Tibet has some of the most beautiful natural sceneries in the world. Many people draw the comparison of Tibet with Shangri-La, the mythical Himalayan utopia. With the plateau offering a completely breathtaking experience to its visitors from across the globe, Tibet has already claimed its spot as one of most of exciting travel destinations of all time.
Tibet is a landlocked region with its north and east bounded by the Central China Plain, west by the Kashmir, north by Mongolia, and south by Nepal, India and Bhutan
Some of the world's tallest mountains are situated in Tibetan plateau, with some of them finding their places on world's top ten list. Mount Everest, with 8,848 meters (29,029 ft), is the highest mountain on earth, is located on the border with Nepal.
Tibet is also known as the "Water Tower" of Asia for several major rivers in Asia having their source in the Tibetan Plateau. These include Yangtze, Yellow River, Indus River, Mekong, Ganges, Salween and the Yarlung Tsampo River (Brahmaputra River). The pure river water flowing from the plateau to various nations in Central, East and South Asia has been a vital lifeline for millions of people during the course of many centuries.
Tibet has numerous high-altitude lakes referred to in Tibetan. These include Qinghia Lake, Lake Manasarovar, Namtso, Pangong Tso, Yamdrok Yumtso, SilingTso, Lhamo La-tso, and may more. The Qinghai Lake (Koko Nor) with its picturesque feature and vast size, it's the largest lake China.
Tibetan is inarguably one of the most beautiful and least polluted places on earth, but the negative impact of global warming is gradually taking its toll on Tibet where we find several signs of environmental degradations there.
Now is right time for you to plan your Tibet tours and experience this pristine landscape of the Tibetan plateau.
Written by: Tashi Namgyal (Explore Tibet)
Other Related Post You Might Like