Mes-ag-tshoms was a Tibetan emperor.He is usually known by his nickname "Mes-ag-tshoms",which means 'Old Hairy' in Tibet language because he was so hirsute.When he is aged only seven,his was put on the throne.Then he married Princess Jincheng, an adoptive daughter of Emperor Zhongzong of Tang, in 710.Princess Jincheng not only took a large quantities of gold to Tibet,but also some science and technology books to Tibet,as well as some some skilled worker.This make peace activities by marriage largely speed up the civilized process of Tibet.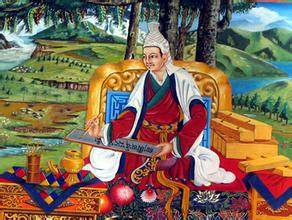 Meg-ag-tshoms is largely support Buddhism.He build many temples.He deeply believed that Tibet emperor will become the Buddhism world,then he even send GuoXia, za na GuMa heat to India to learn Buddhism. He also positively looking for the buddhist monk again at the whole country.He also sent the Sang Xi to the Tang dynasty to study Buddhism. Many Buddhism even was appointed as some important position of the court.
The historical documents of The Tubo paid high value about Meg-ag-tshoms,and it was said that during his administration,the economic development and its people lived a happy and peaceful life.Comes and experience this magical world of culture with Explore Tibet Team.
Other Related Post You Might Like