Tibet is mystical and famous but yet a remote, distant and a hard to reach place, and there are many kind of animals in this beautiful area. Explore Tibet Team, a professional Tibet travel agency, and today introduce a Tibet animal- Lhasa Apsos to you.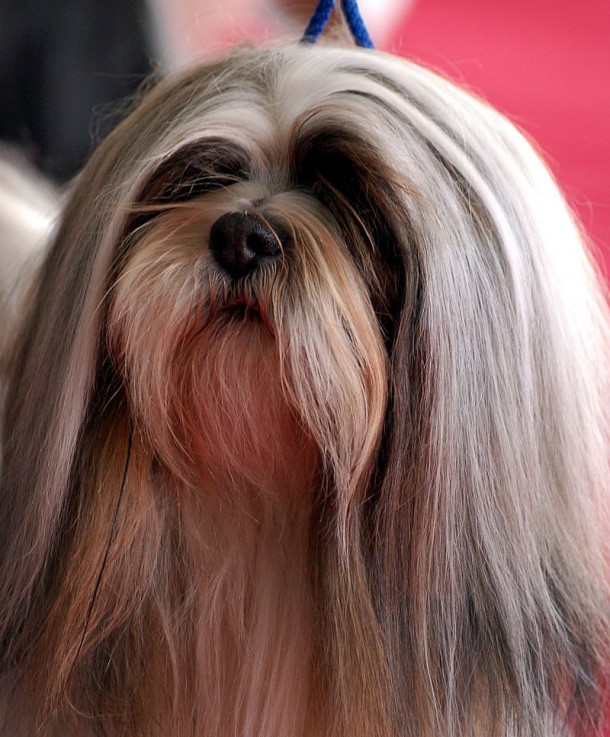 The history of Lhasa Apsos can go back to at least two thousand years and it is a non-sporting dog breed. Lhasa is the capital city of Tibet, and the word "Apso" means "bearded dog" in the Tibetan language. As its name, Lhasa Apsos just like wooly goat. Lhasa Apsos are hearty, intelligent animal, so it can use as watchdogs and interior sentinel in the Buddhist monasteries and it will help the monk alert any intruders.
The average weight is 15 pounds and the females are slightly smaller, and weigh between 5 to 6 kg. The Lhasa Apsos has dark brown eyes and a black nose, with coarse coat, and long and straight with a dense undercoat. The Lhasa Apsos has wide variety colors, including black, white, red and gold.
Lhasa Apsos is also considered as a sacred animal by Tibetan people. They were thought to bring good luck to their owners. You cannot buy it and it only can give as a gift.
Do you like this little pet? Do you want to have a one? Plan your visit to mysterious Tibet, the purest place on the planet with. Explore Tibet Team.