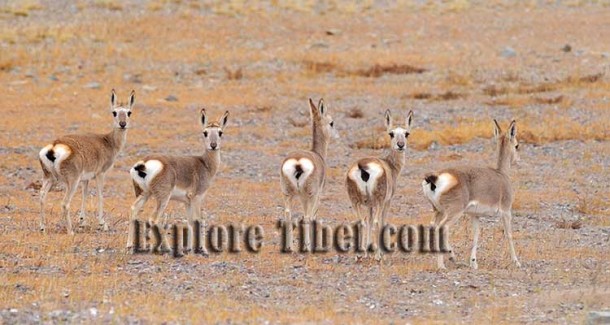 Tibet Tourism Industry is growing rapidly with increasing numbers of visitors from the Mainland China as well as oversea travelers. According to the Xinhua News, the latest released statistics of the Tibet (TAR) statistics Department and China National Statistics shows Tibet received 8,697,600 tourists in year 2011, out of that 8,426,800 domestic tourists and 270,800 oversea tourists, which are increased from the year before by 27.2% and 18.6% respectively, and many other experts estimating that numbers will increase yearly and introduction of the responsible travel practices are vitally important to preserve the local culture and reduce the negative impacts of tourism.
Since from last year, Tibet tourism bureau and other related departments trying to introduce different measures of ecotourism projects and implementations in Tibet Autonomous Region, though it is in a slow pace as being the beginning, but some local travel companies and operators seriously taking part in the projects to propagate its effectiveness. Explore Tibet Team is one of leading agency to carry out different trainings among their local staffs or educating clients to travel responsibly. As being a local tour company, Explore Tibet Team has always promoting the local products and services by encouraging people to buy locally and travel authentically. Apart from the insight cultural and spiritual odysseys, Explore Tibet provides profound and practical information of Tibetan culture and etiquettes to prevent culture shock as well as misunderstandings.
It is very common that besides the economic benefit from the tourism industry, there are also negative impacts, which is always come together, so try to minimize the negative impacts and maximize the benefit as much as possible. Obviously lots of travelers bring negative influences without knowing the local culture and life-style of local people, therefore we provide detailed travel logistic guideline to our clients before their arrival in Tibet, so that they have a precise overall image of Tibet and its culture, more over, all our guides and escorts are from the local, and have profound knowledge of our own culture and religion, thus our staff will show you Tibet from a different prospect and guide you to experience the authenticity in a right way.
"No matter, if you booked your Tibet tour from other travel company, but if you are interested to learn Etiquettes in Tibet, then feel free to write us at Sales@exploretibet.com and we will send you a copy of our Travel Logistic Guideline for you".
Other Related Post You Might Like