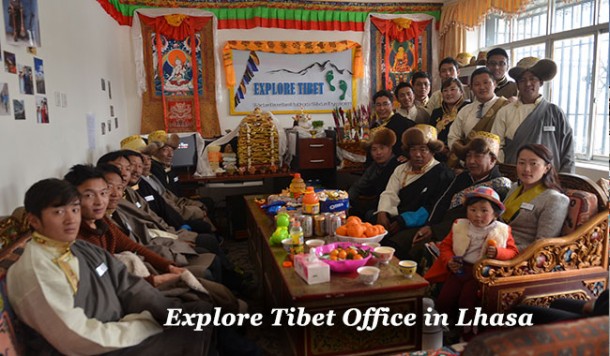 Tibetan New Year is also called as Losar in Tibetan language and it is one of the most celebrated festivals in Tibet, Tibetan New Year is different from both western New Year and Chinese New Year, it is based on the Tibetan lunar calendar and this year Losar was from March 2nd, 2014.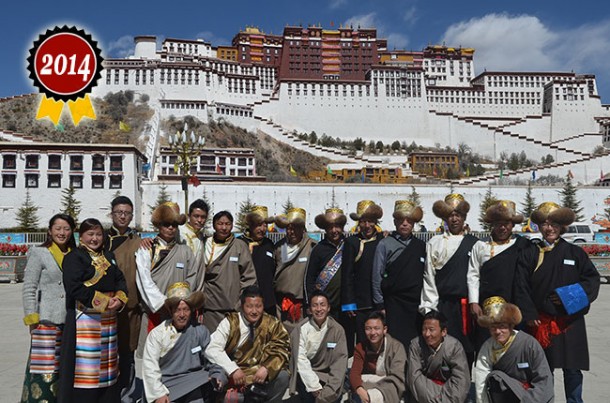 As being a local Tibetan company, Explore Tibet staffs decorated the office with full of Tibetan New Year necessities and celebrated on the 8th day of the first lunar month, all the staffs dressed Tibetan traditional clothes and gather at the office in the morning, then every one prayed as the tradition.
Then all the staff went to the Potala Palace and took some group photos in front of the palace for a good starting of the New Year with full of prosperity.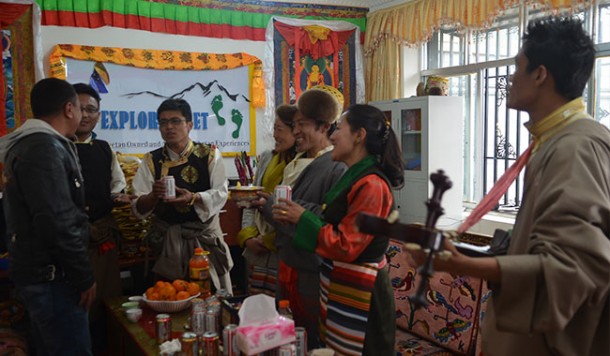 After lunch, we have temporarily organized a cultural song and dance group with 4 staffs, who are Tsering Dhondup (Guide), Dhondup Dolma (Travel consultant), Penba (Guide) and Wangdu (Guide), they all are very good singer of Tibetan traditional songs and specially Tibetan Opera, while some are enjoying the Tibetan traditional game "Sho", the singers sang Tibetan songs and offer beers to other guides and staffs.
The day was ended with full of joy and happiness, this is a result of team work.
Finally, we all the staff at Explore Tibet welcome everyone to Tibet and we are always ready to provide you a great experiences in Tibet and make your Tibet tour more authentic.
Other Related Post You Might Like