Mindroling Monastery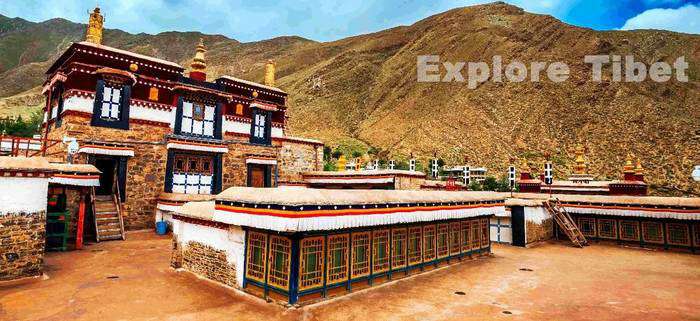 Mindroling Monastery
is one of the six major monasteries of the Nyingma School of Buddhism in Tibet. Rigzin Terdak Lingpa founded it in 1676. Terdak Lingpa's lineage is known as the "Nyo" lineage, and the name in Tibetan means "Place of Perfect Emancipation". It is located in Danang County, Shannan Prefecture, Tibet Autonomous Region, approximately 43 kilometers east of
Lhasa Gonggar International Airport
, on the south side of the Tsangpo River.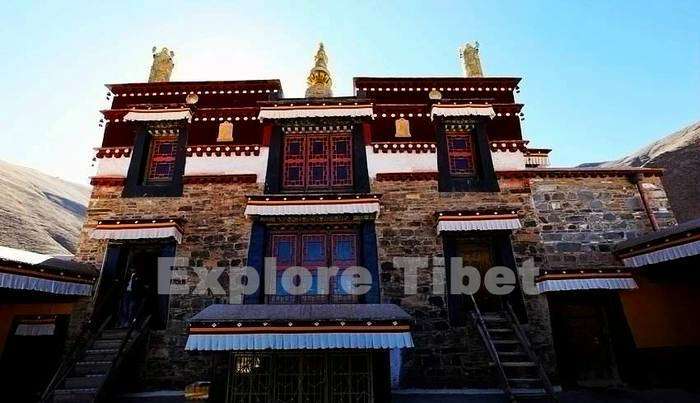 History of Mindroling Monastery
Mindroling monastery was heavily damaged in 1718 by the Dzungar Mongols from East Turkistan, and it was rebuilt during the reign of the Seventh Dalai Lama, in the 18
th
century. Dungsay Rinchen-namgyel and Jetsunma Mingyur Paldron, the son and daughter of Terdak Lingpa, supervised its reconstruction. For nearly 300 years, its monastic university trained Nyingma scholars and yogis from all over Tibet.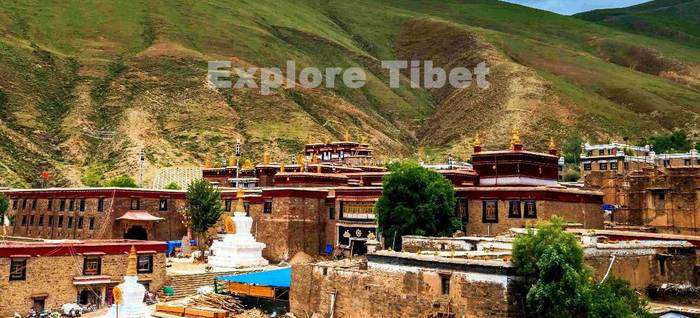 At Mindroling, special emphasis was placed on the learning of Buddhist scriptures, astronomy, the Tibetan lunar calendar, calligraphy, rhetoric, and traditional Tibetan medicine. Monks traditionally studied thirteen major sutra and tantric texts of the Nyingma, and learned the practices stemming from various terma, the various forms of hidden teachings that are the key to Vajrayana or
Tibetan Buddhism
and Bon religious traditions, especially from the lineage of Terdak Lingpa. The monastery had, at one time, over one hundred satellite gompas, and its throne holder was one of the most revered in Tibet.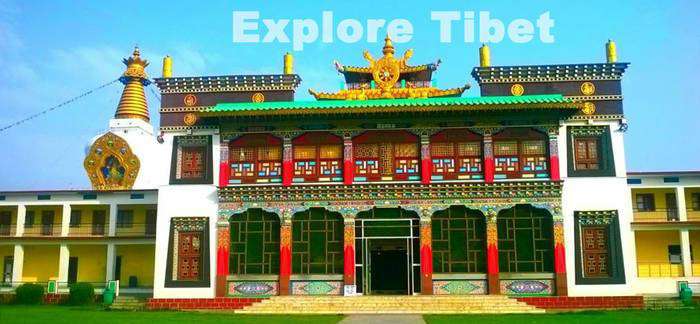 Mindroling in India
In 1965, Khochhen Rinpoche and small group of monks began the process of re-establishing Mindroling monastery, located near Clement town in Deharadun, India It now contains the Ngagyur Nyingma College, one of the largest Buddhist institutes in India.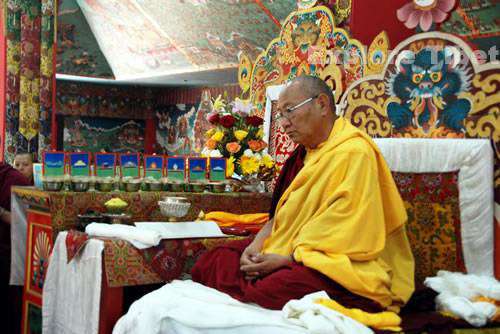 Khochhen Rinpoche
Khotrul Jurme Dogyud Gyatso Rinpoche, known also as Khochhen Rinpoche was born in 1937 in Gonjo in Eastern Tibet. He was considered at an early age to be the reincarnation of Namdrol Sangpo Rinpoche of Khochhen Monastery by the 8th Mindroling Khenchen. At Mindroling in Tibet, Rinpoche studied and mastered Buddhist philosophy, Sutra and Tantra, calligraphy, rituals and more. He received profound teachings and instructions from several revered masters, including Dzongsar Khyentse Chokyi Lodroe, Minling Chung Rinpoche and the 8th Minling Khenchen Rinpoche. Rinpoche was at Mindroling for well over ten years until the Communist invasion in 1959.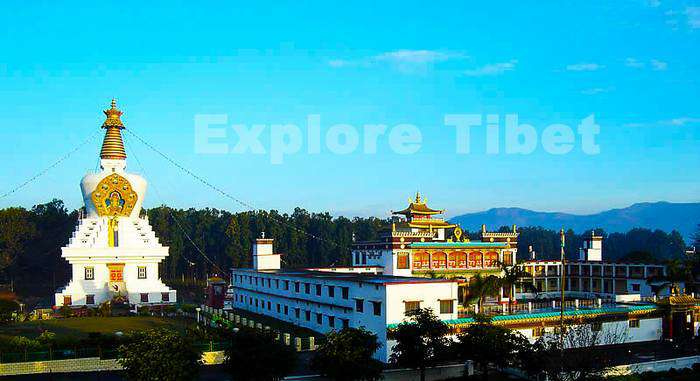 Following the invasion, Rinpoche, at the age of 22, escaped into exile in India as one of the seven-member entourage of Mindroling Trichen Rinpoche. In 1965, he selected land near Dehradun and built Mindroling Monastery. In 1976, he was invited to assume leadership.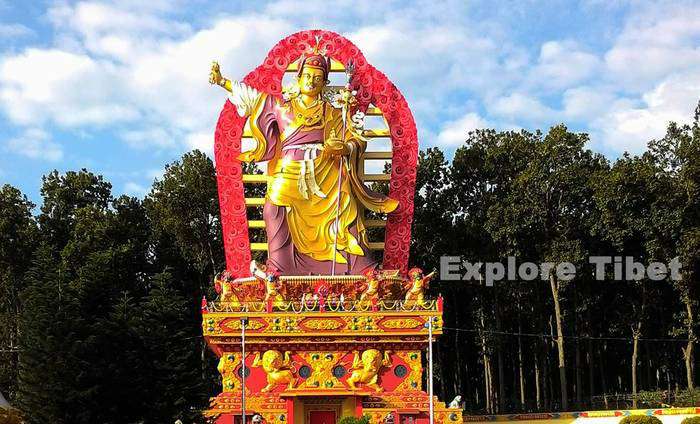 Rinpoche established the Ngagyur Nyingma College or Institute of Advanced Buddhist Studies in 1991, which teaches a nine-year course including Sutra and Tantra to approximately one hundred monks. With the intention of spreading the Buddha dharma, many tulkus and monks have graduated and received the title of Khenpo from this college over the years.
Near Mindroling Monastery, Rinpoche erected a 190 feet high Stupa of the Buddha's Descent from the God Realms, inaugurated in 2002, and dedicated to world peace.In East India, in Kalimpong, Darjeeling, a state of west Bengal, Rinpoche constructed a new monastery in the Mindroling lineage, inaugurated on 1 March 2007, as well as a clinic and much more.
In Delhi, Rinpoche has built a new Mindroling branch monastery, inaugurated in 2005, in which twenty monks perform pujas. Also in Taiwan, Rinpoche has founded several Mindroling Dharma centers, in Taipei, Chinghai, and Taichung City.
If you want to know more about
Mindroling Monastery in Tibet
, please feel free contact us as
sales@exploretibet.com
.