Chimpuk meditation center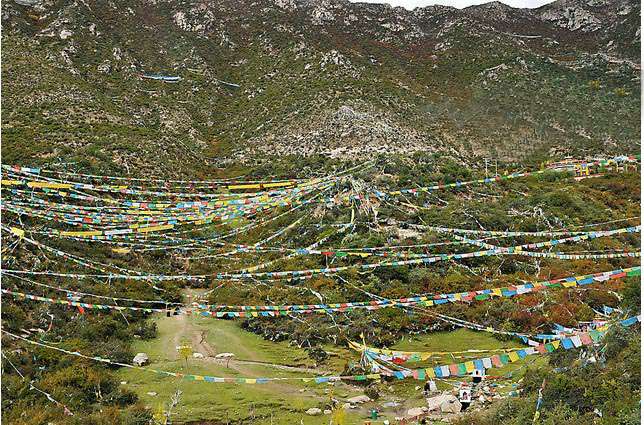 Chimpuk (Chimunk old name in Tibetan) meditation cave is one of the most popular centers for practicing self-meditating center, initially the place was meditated by the great Guru Rinpoche or Padmasambava in the 8th century and then later king Trisong Detsen also meditated there along with many of holy eminent masters, monks and nuns also meditated and left sacred remains there. There are around 108 meditation caves and 108 sky burial stages, a newly built small nunnery situates called Chimpu Utse nunnery that trains nuns about Buddhism with a moderate climate surrounding by giant mountains, there are green hills and clear waters. Historically many of Buddhism scriptures buried here in order to avoid from King Lang Dharam since he was destroying Buddhism in Tibet that time.
History
According to the history of Tibet, Chimpuk meditation cave is a place of wonderland, where 108 sacred meditation caves, 108 sky burial stages and 108 magic streams which locals belief that all the waters from these streams can washout different diseases. Guru Guru Rinpoche or Padmasambava who meditated in the 8thcentury and then gradually King Trisong Detsen (38th king) also meditated there. However, many of eminent masters, monks and nuns stayed there for meditating as the place itself very moderate climate, good and peace environment. Apart from the meditating, at the time of king Lang Dharma (42nd king) who demolished Buddhism in Tibet that time was in search of every scriptures and many of such scriptures are also buried around Chimpu.
Thus, such scriptures helped a lot to restoring the Tibetan Buddhism in those few centuries after the assassination of the last king Lang Dharma.
Chimpu Utse nunnery is one of the most popular attractions in the region and the status between Samye monastery (16km far from the Chimpu) and Chimpu is same as there is a local saying goes "without visiting the Chimpu, visitng to Samye monastery is worthless", so Buddhists recognition for the Chimpu is very high as the place contains of many sacred remains of passed masters and lamas. Hence, many local Tibetans come here and practicing meditation and Buddhism.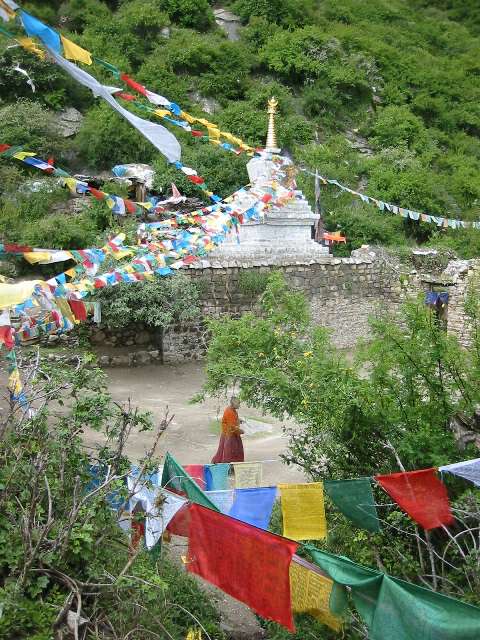 At present, the nunnery is also serving for the tourist like selling vegetarian meals while visiting the nunnery and meditation caves. The friendly nuns and breathtaking view from the Chimpu meditation center none comparable than else in Tibet.