Tsedang – the Cradle of Tibet Civilization. Tsedang tourist attractions consist of both cultural and natural sights offering tourists insights into "the cradle of Tibetan Civilization", the spectacular landscapes on the birthplace of Tibetan people.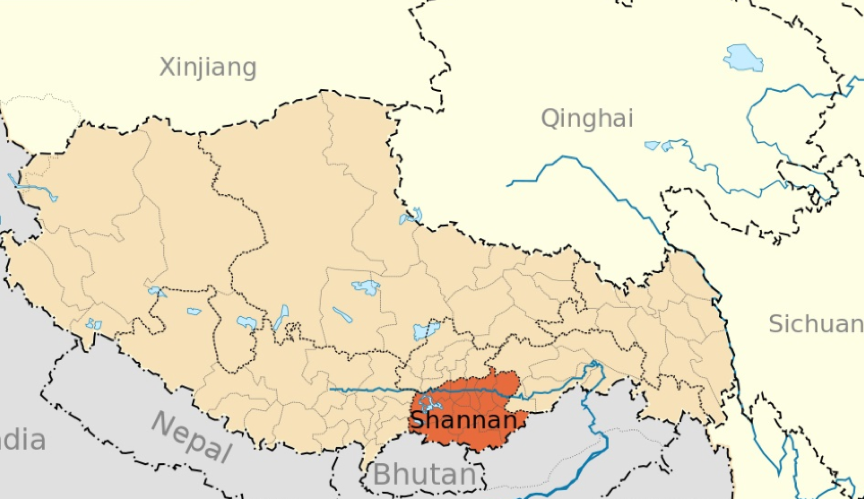 Yarlung valley is the valley where Tsedang city is located and the Yarlung valley is also known as the cradle of Tibetan civilization. Tsedang is the third-largest town in Central Tibet, is 196km from Lhasa on the south bank of the Yarlung Tsangpo River. The town is in the heartland of historical Tibet, at the head of the Yarlung Valley and adjacent to the ancient capital of Nedong. Like Lhasa, the old Tibetan town is now hemmed in by a large urban Chinese administrative district. Tsedang is a good base for making day trips to Samye monastery, Yarlung and Chongye as well as sites further east along the Tsangpa.
Tsedang is also the central administrative city of the southern Tibet, and it is built on the eastern bank of the Yarlung Tsangpo River. It nestles at the base of the Gongpo Ri, one of the four sacred mountains in Central Tibet, where Avalokiteshvara descended into the country in the form of a red monkey and mated with a mountain demoness (herself an emanation of Tara) to produce the first six members of the Tibetan tribes. "Tsedang" literally means "playground" the place where the children of the money and the demoness came down to play. Avalokiteshvara gave these Tibetans grains and instructed them on how to cultivate them in the fertile valley. Symbolically, this legend tells of how under the compassionate influence of Avalokiteshvara the Tibetans became agriculturists and thus began the process of civilization. Avalokiteshvara to this day guides the Tibetan people through his continuing appearance in this world as the Dalai Lamas.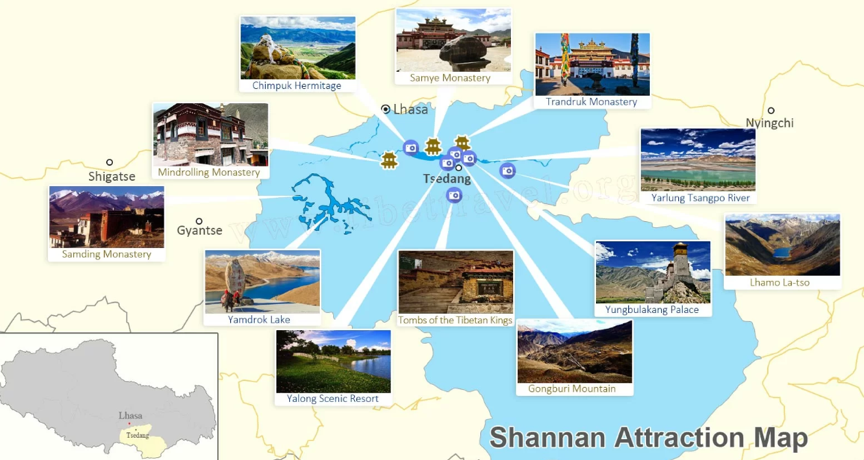 Tsedang is one of the best places to explore many Tibetan Attraction for the Tibet Tours, and Samye Monastery trekking is worth for doing during traveling to Tibet.