Yamdrok Lake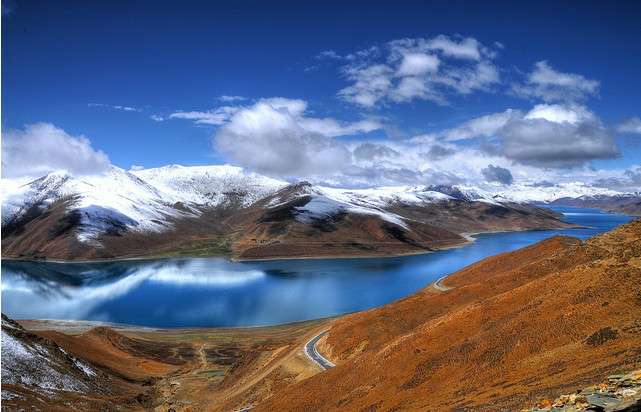 Yamdrok Lake
Yamdrok Lake (Yamdrok Yutso in Tibetan dialect) is situated near central city of Tibet called Lhasa which covers 363 square kilometers with a curly shape from one side to the other. Yamdrok Lake is one of the holy or sacred lakes in Tibet along with three other lakes (Manasarovar, Namtso and Lhamo Lhatso) for all Tibetans as its home for wrathful deities and fairies in Tibetan religion. Buddhist Tibetans also do circumambulate the holy lakes in Tibet for washing away their sins and earn infinity merits and to do one circumambulation for Yamdrok, it takes around a week to finish.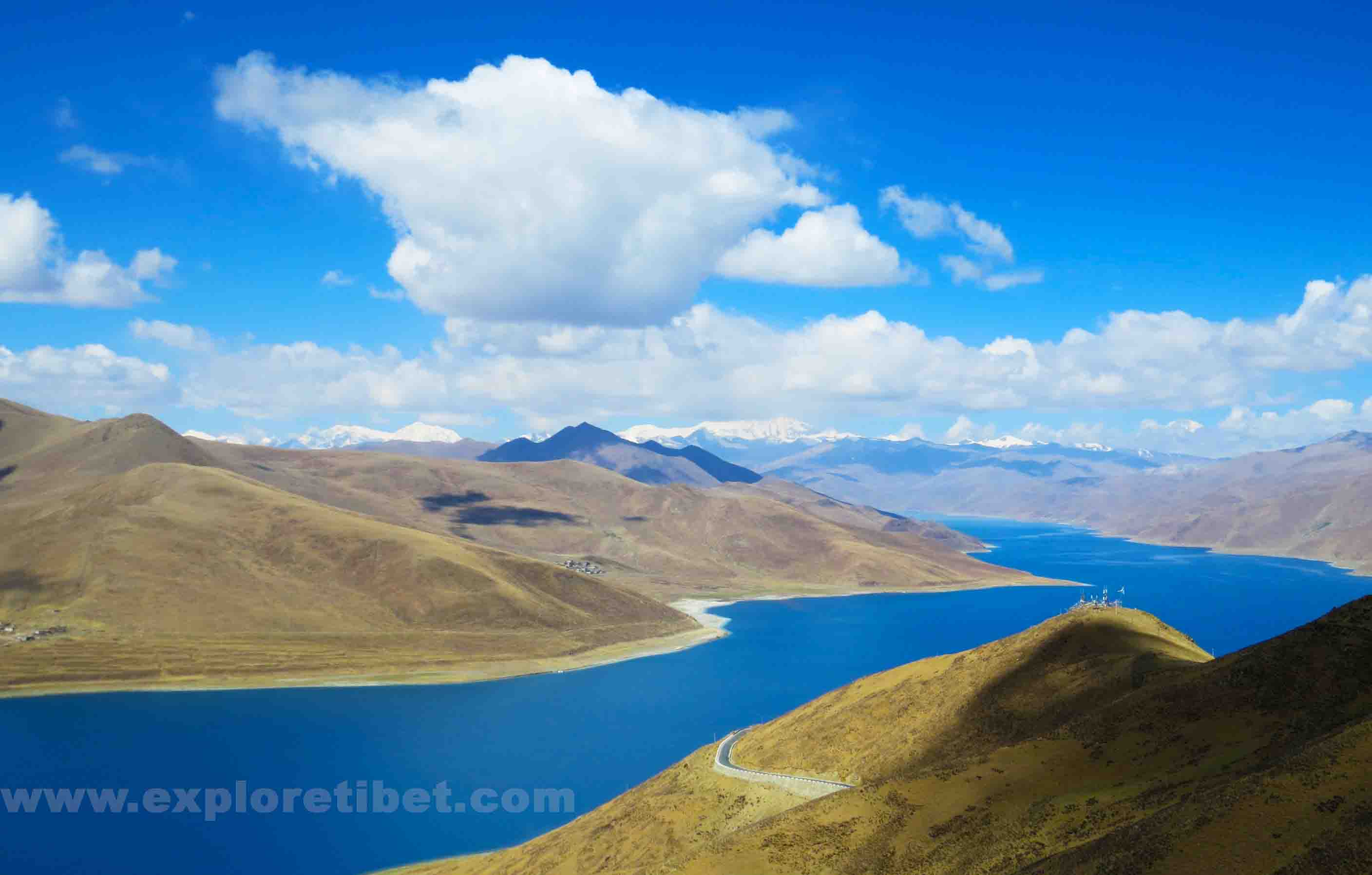 Yamdrok Yutso is purely in turquoise color as the Yutso means "turquoise in Tibetan language and the lake was named after that", which can be viewed from the top of the Khambala (pass) on an altitude of 4770m above sea-level. The beauty lake surrounds by many of the small lakes and snow-capped mountains all around where one huge mountain stands far in the distance called Mt.Norjin Khangsar (7191m), where now a days called the
Karola Glacier
as it stands next to Karola (pass). There are many of the fishes also can be seen in the lake but now a days these fishes are selling at market in Lhasa and some of the fishes in the lake are also very popular in mainland China. This lake became one of the most interesting parts to visit while a tourist visits Tibet and every year the population of tourist to this site is emerging rapidly.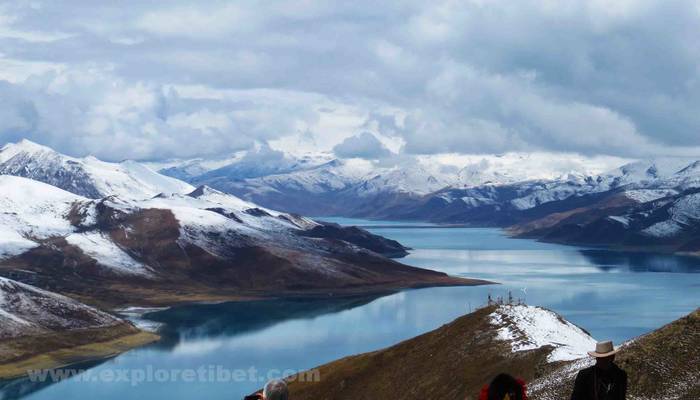 Yamdrok Lake is one of the best Tibet Tour destination in Tibet and also is a great place to do the camping in summer.
Yamdrok Lake Camping
is very famous in summer. For detail, you can write to us at sales@exploretibet.com for inquiry and to clarify any doubts and questions related to Tibet Travel.