Nojin Kangsang Glacier

Mt.Noijin Kangsang (7,206m / 23,641ft) is the closest major Himalayan peak to Lhasa, the capital of Tibet. Name of the peak is known with many variations in different books and maps, such as Nojinkangsang, Norin Kang, Nojin Kangsang, Nojin Kangtsang, Ninchin Kangsa, Ningqin Kangsa, Ningchin Kangsha, Nodzinkangsa and Noijin Kangsang, here we chose the name of Noijin Kangsang as it is close to the local Tibetan dialect and it is used for most of maps and books in the local.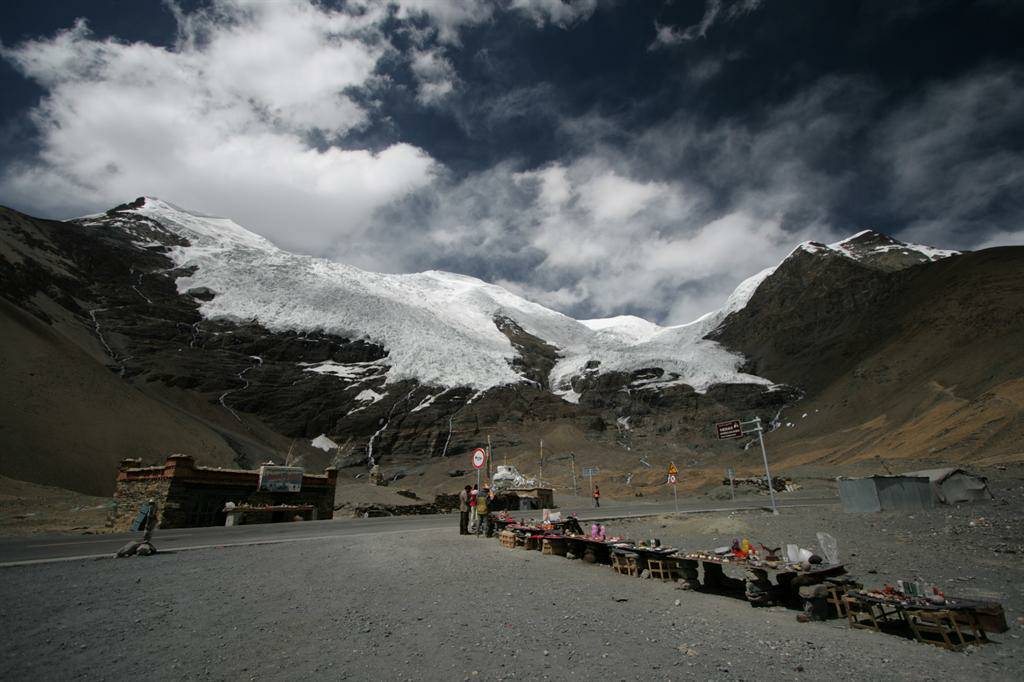 Mt.Noijin Kangsang is belongs to the Lhagoi Kangri belt, a heteroclite juxtaposition of sub-ranges squeezed between the Yarlung Tsangpo(Brahmaputra ) river to the north and the mighty Himalayan range to the south. Noijin Kangsang is the highest peak of the massif extending around the Karo La group and there are several other little known snow-capped mountains over 6,000m, many of them still unclimbed.
The Mt.Noijin Kangsang is known as holy peak for the local Tibetans and people used to burn incense and put prayer flags for the peak at Karo La spot.
The massif is conveniently accessed from the Nagartse to Gyantse road near the 5050m high Karo La pass. The lips of two major glacier dropping from Kaluxung North Face and Noijin Kangsang South Face reach to within a few hundred meters from the highway, the glacier best view can be obtained from the Karo La pass, so now days many people call it also Karo La glacier. Fine view of the peak also can be approached from the Gampa La pass, from there a great picturesque of holy Yamdrok Lake with Mt.Noijin Kangsang at the back.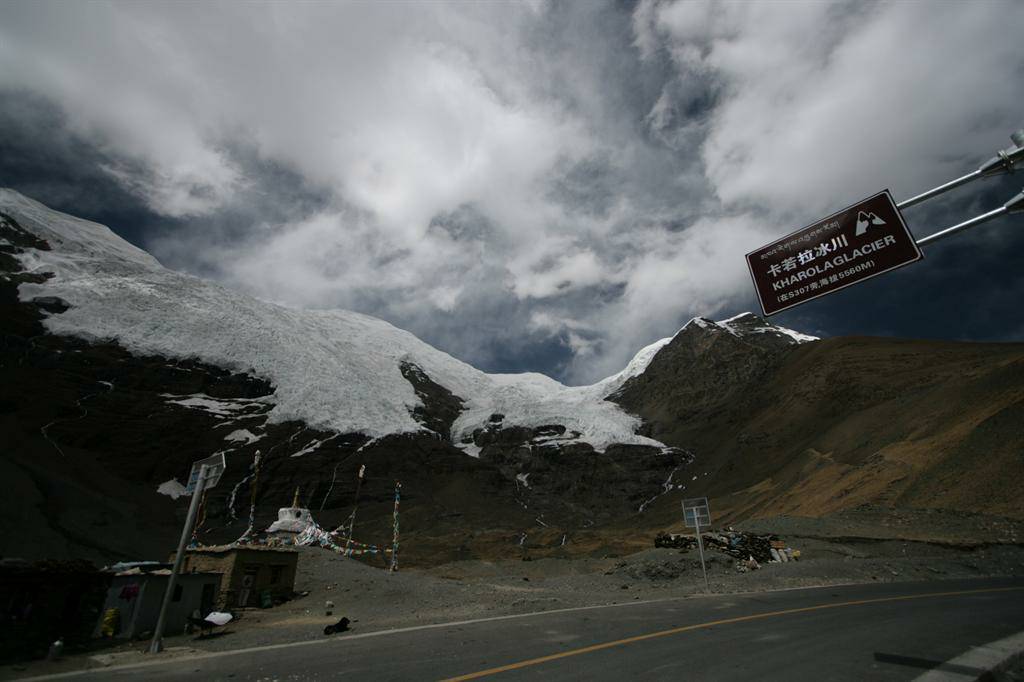 The Mt.Noijin Kangsang was first climbed on 28th April 1986 by Chinese-Tibetan from the South face. Currently most expeditions ascend it via the East Ridge, which does not presents important technical difficulties and objective dangers.
Recently, it has gained more attention with few commercial expeditions attempting its summit each year. However, it remains a very interesting expedition goal for small groups with low budget due to its easy access and uncomplicated logistic requirements.
In these days most of the tourists stops at the Karo La pass to view the Mt.Noijin Kangsang glacier and get a relief for the long drive from Lhasa to Gyantse, later local villagers find the opportunity to make some income and set up some little stalls selling souvenirs and local stuff, gradually other people also came to sell their souvenirs at the spot and there are some other villagers also holding their animals for photo, and make some income by charging for tourists taking photo with their animals like yak, Tibetan mastiff dogs and goats