Lake Paiku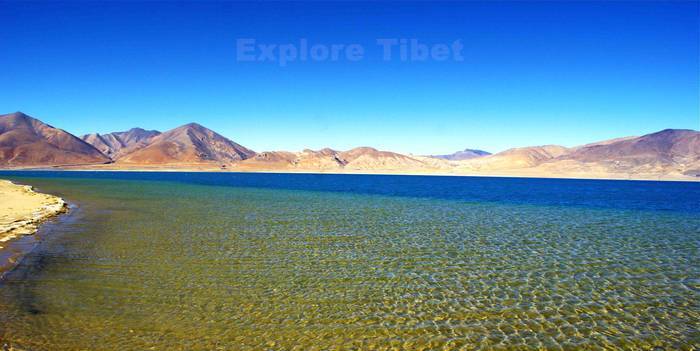 Lake Paiku
or Peiku Tso in Tibetan is located in Nyalam County of Shigatse, Tibet. It is the biggest lake in Shigatse area which covers 300 square kilometers of area. The lake is surrounded by tall mountains of the average height of above 5,500 meters. It is elevated at a height of 4,590 meters above sea level.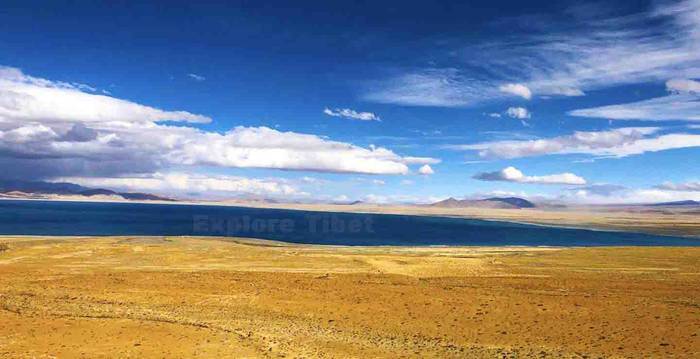 Lake Paiku is not famous as lakes like Namsto Lake, Mapam Yumtso Lake, and Yamdrok Yumtso lake but it has its own unique features. The lake is very clear and clean with a beautiful blue color. It has lots of fishes. Some say that one of the most unique features of the lake is; it has two parts with fresh water in the south of the lake and saltwater in the north of the lake. There are so many fishes in the south of the lake but in the north part of the lake, there are no fishes at all.
The main source of a lake is Shisapangma mountain which is one of the world's highest mountains in Tibet. It is not far from the Yarlung Tsangpo river. There are so many wild animals around the lake, wild horses, black crane, wild donkey, Tibetan antelopes and many kinds of birds.
How to get to Lake Paiku?

The best time to travel to the lake is in Spring and Autumn season as the weather condition very good. In summer, it is really hot and dry and of course in winter is very cold. The closest town is Tingri town which is 250 km from the lake and takes around 3 to 4 hours by car. The roads are quite bad. It is only 45 minutes' drive from the friendship highway to the lake.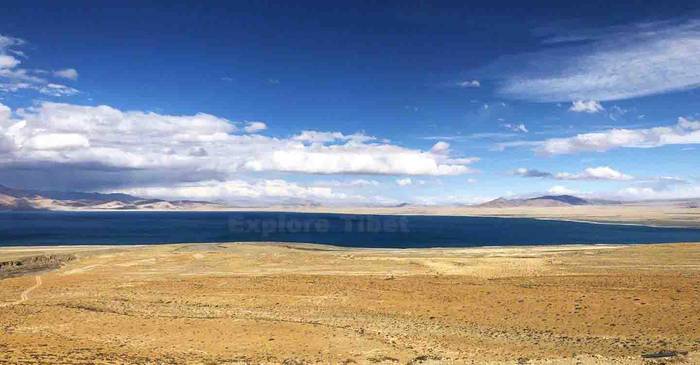 Here are some of the travel tips for travelers; the sun is pretty hot and dry so you should take sunglasses, sunscreen, and hat. If you are planning to camp, you should take windproof jackets and thicker clothes because at night it is very cold and windy. It is important to take first aid kits as altitude sickness is the most common problem for the tourist.
Don't harm or disturb the wild animals around the lake and don't throw waste in and around the lake. These are the important things that you should keep in mind while traveling to Tibet.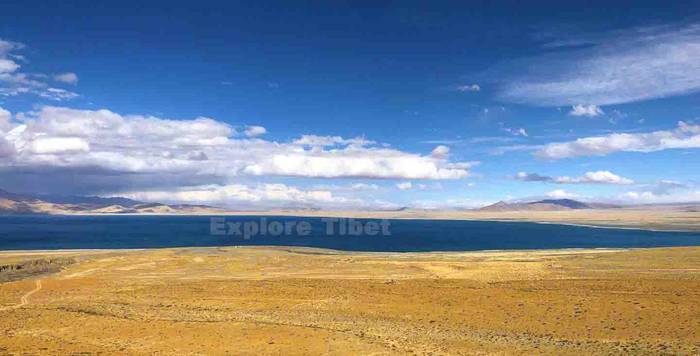 If you are planning to visit Tibet, you can contact us at sale@exploretibet.com and we can arranged or help you with all the details for any Tibet Tours in Tibet as it is very important to choose a right Tibet Travel Agent for your tour to Tibet.