Kyirong Pakba Monastery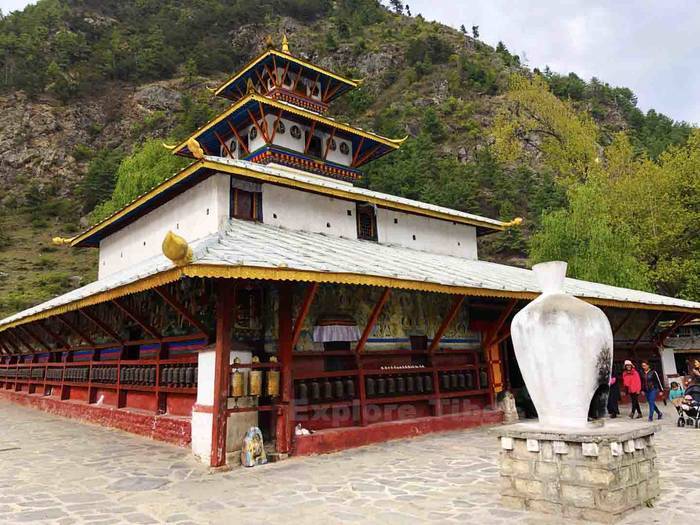 Pakba Monastery
is located in the "holy city" Kyirong town, known as a commercial hub for Tibet- Nepal, and Tibet-India in ancient times. It is under
Shigatse
County in the Tibetan Autonomous Region.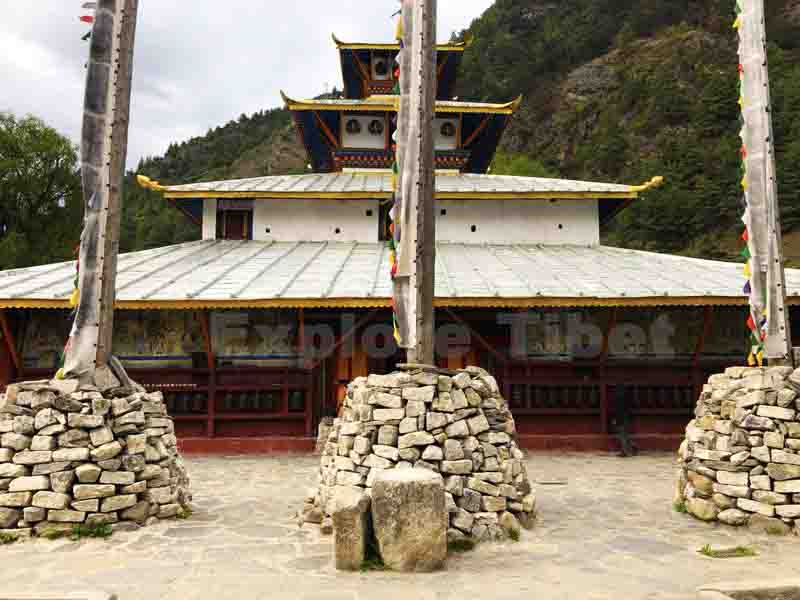 Allegedly, Pakba monastery was built more than one thousand years ago. The main relics in the monastery is the self-rise sandal statue of Buddha Sakya Muni. It was to protect one of the three Shakya Muni Buddha, which was brought to Tibet by a Nepalese Princess, who married to Songtsan Gampo. Nowadays, Pakba Monastery is only around 30 meters away from Gyirong town in the east. The monastery is situated at an altitude of 2850m above sea level. There are only a few nuns who are practicing and meditating at the monastery. Kyirong Pakpa monastery follows Drupa Kagyu of Tibetan Buddhism.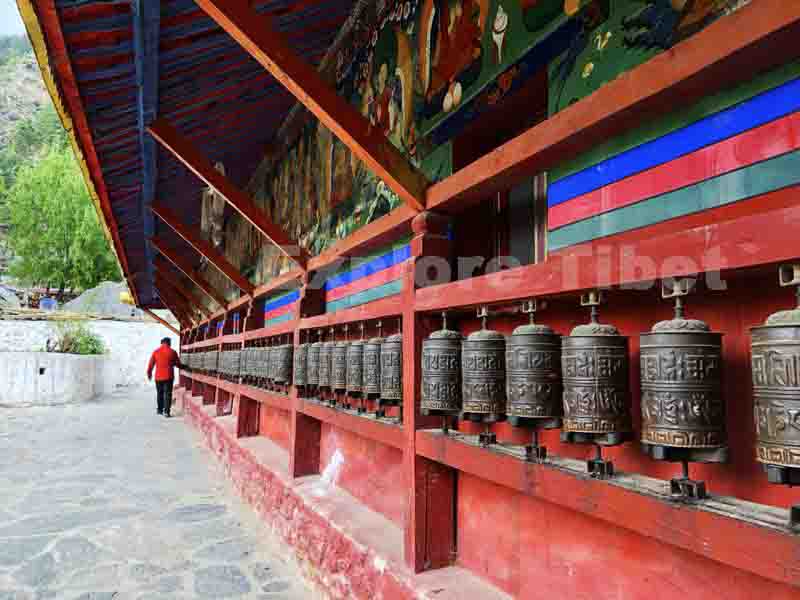 The Pakba Monastery is a pavilion type stone wood structure, with stairs in the center of the tower circled to the top and it is an ancient architectural style. There are four floors and each floor is equipped with pot doors, small windows, cornices, rafters, and tile ridges.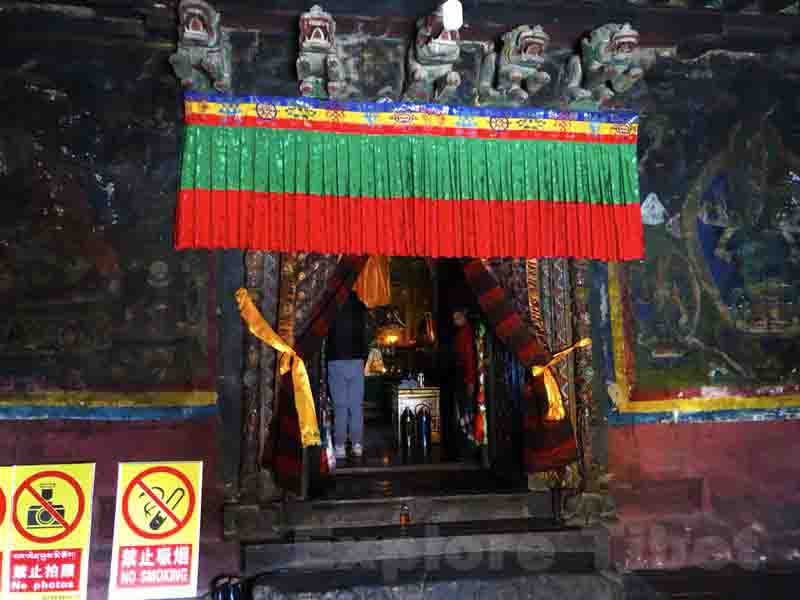 On the first two floors, the cornices are decorated with flame-shaped brass. The two upper floors are brass-made eaves but stretching out. At the top of this monastery, there's a brass-made spire connected by light, moon, canopy, and pearl. And the roof of this tower is covered with red copper.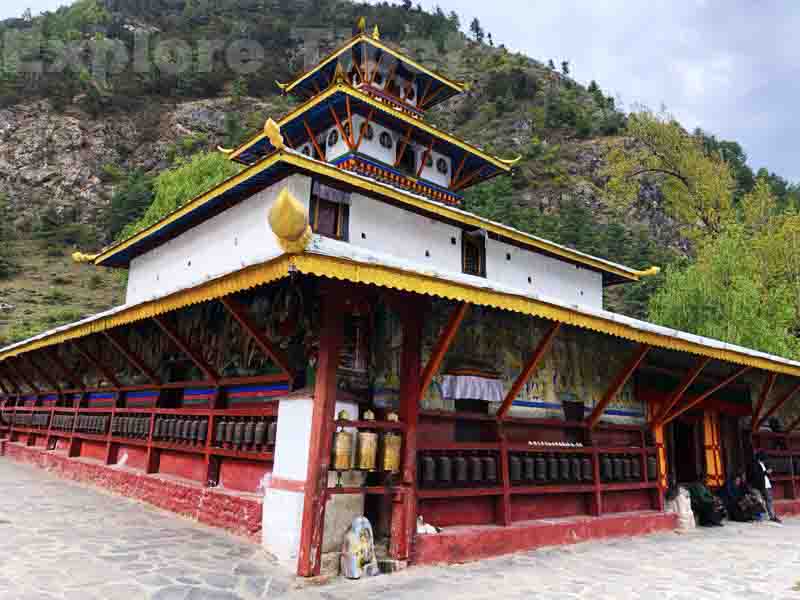 If you are planning to visit Tibet or Kyirong Pakba monastery, you can contact us at
sales@exploretibet.com
. Explore Tibet can help you to plan your tour according to your wish. We are the top Tibet Travel Agent in Tibet.