Longtang Dolma Lhakhang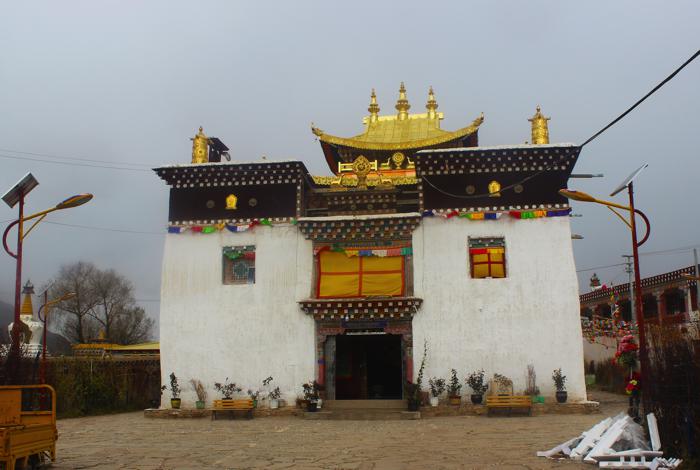 Longtang Dolma Lhakhang
is located in the north of Kham Dege, a place known as Denma which is located in the Sichuan Province of China. Today it is called Loshong Town and lies next to the famous Drichu River. In that area, the Drichu River divides the small town into two parts, one located under the Tibetan Autonomous Region and the other in the Sichuan Province. Dolma Lhakhang temple is under the jurisdiction of Garze Tibetan Autonomous Prefecture, Sichuan province. It is situated at the bank of the Drichu River. The temple is the oldest in Kham Dege.
Background
The Dolma Lhakhang Temple was built in 638 by King Songtsen Gampo of Tibet. The temple has three sacred small statues of Tara (Dolma) and among them, the holiest one is said to bought by Princess Wencheng from China while traveling to Lhasa. It was said that when the Princess Wencheng arrived at Kham Denma where the current location of the temple, the statue of Tara was speaking that she wanted to stay there (current location of the temple). It was very unique that golden statue of Tara had been spoke to Princess Wencheng and Princess accepted her request. Later the Guru Padmasambhava was visited there and blessed the temple.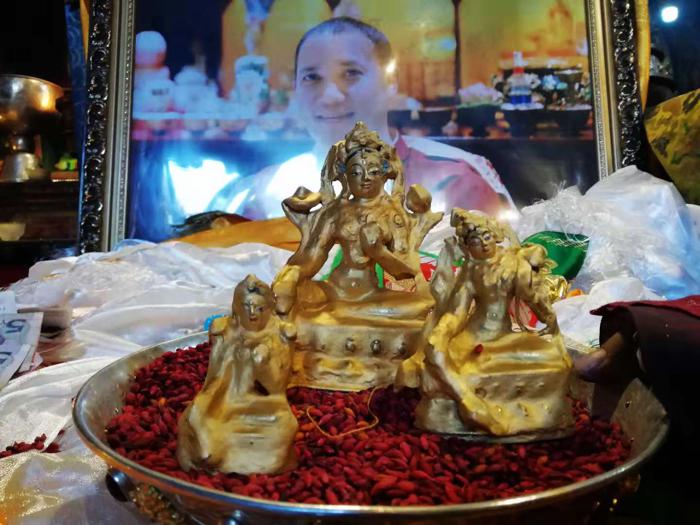 The side one was given by Tibetan king Mangsong Mangtsen. The center golden statue of Tara was given by the fifth Dalai Lama. These three statues are the most valuable and sacred items in the temple.
During the Cultural Revolution in Tibet, the temple has been damaged but not the three statues. The three statues were hidden by local Tibetans and returned backed to the temple after the temple was reconstructed.
In the '90s the statues had been stolen but somehow it was managed to get back to the temple. These days it is quite difficult to see. Only on some occasions, ordinary people get a chance to see.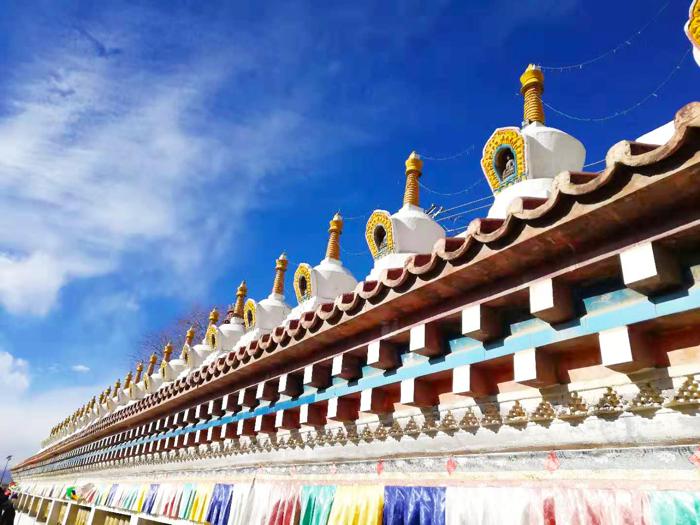 Attraction of the Temple
The temple belongs to the Gelug Sect of Tibetan Buddhism. The three statues of Tara are the most sacred statues present in the Kham Dege. Dolma Lhakhang is a very small temple that has only one room consists of many old mud statues of Tibetan Buddhist god and goddess. The temple is surrounded by Mani Stones and small stupas. The local Tibetan do circumambulation at the temple.
There is a stiff hill opposite to the temple where there are retreat caves and when Guru Padmasambhava visited Kham Denma, he had stayed in the cave for the retreat. These days it is one of the main pilgrim sites in Denma.