Manasarovar Lake



The Manasarovar Lake locates in western part of Tibet around 1000 kilometers away from Lhasa, the holy lake lies above 4500 meters that Tibetans call it Mapham Yumtso. That connects with the Rakshas Lake or Duktso (poisonous lake) just behind a small hill. In the past centuries, the holy lake surrounds by eight different kinds of monasteries symbolizing the wheel of life where gradually one by one the monasteries were damage and now only two of them survived. Still Tibetans do the circumambulation around the holy lake that covers 90 kilometers on the Kora path (circumambulation path) and 320 square kilometers in total where the deepest point is 90 meter in the center part. Historically, the lake became holy in Tibetan society because mother of Lord Buddha took by gods to take a bath in the lake until all the sins washed away and purified the body totally, where she saw a white elephant running around the holy
mountain (Kailash)
as a significant that Buddha was in her worm. Moreover, Padmasambava's (Guru Rinpoche) wife called Khando Yeshi Tsogyal also purified her body in this holy lake and she took a precious stone out of the lake and placed in Chewu Monastery near the lake on a hill. Still the holiness of the precious stone shines in the monastery with a statue of the Khando Yeshi Tsogyal next to it.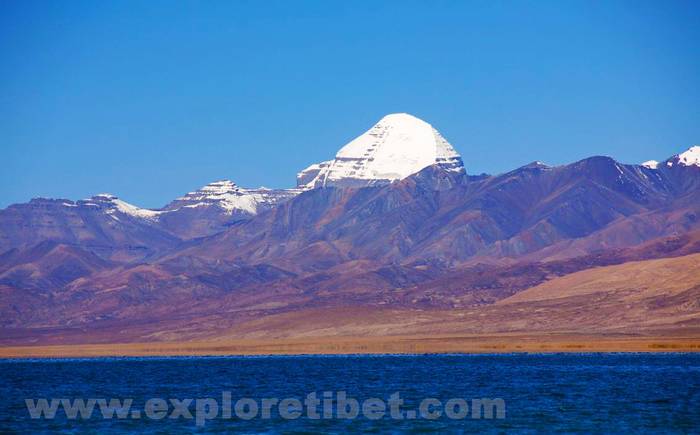 About the location of the holy lake or the highest fresh water lake in the world, it locates in the mid where in the front holy Kailash stands in a distance with the wonderful Himalayan ranges, Duktso situates right hand side of the holy lake with a turquoise color and snow-caped mountains surrounded. A load along the lake leads to Purang town (border with India), the most active Indian and Tibet wholesaling area with so many small shops selling different things from both the country. Indians in Purang almost like a local Tibetan; they know where to go and how to speak the dialect as well.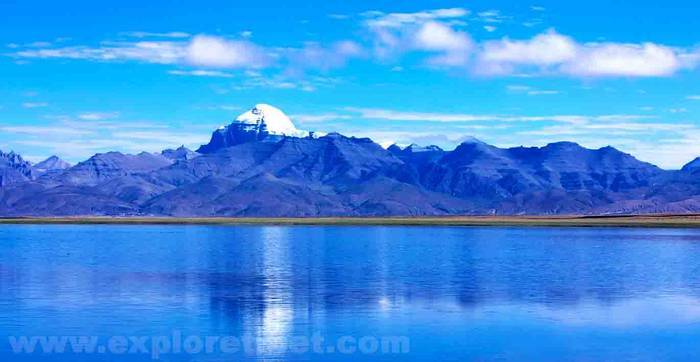 Pilgrims walking around the holy lake takes four-five days to make up one full circumambulation, the reason for that they prefer to wash out all the sins and have some good fortunes in their life. Now a day, foreign tourists are also emerging in this trekking area and they experience the Buddhist point of view about the holy lake as well. However, for Hindus, the lake is a creation of god Brahma (the god of creation) to perform rituals by his 12 sons on the dry land before he created the lake there. Thus, no matter how cold the lake is Indians dipping their body into the lake in order to wash out the lifetime sin and earn merits. Where Tibetans circumambulate and prostrate to such places but never take bath in such holy lakes in Tibet, Namtso, Yamdrok Yutso and Lhamo Lhatso are same kind of holiness lakes in Tibet for its people.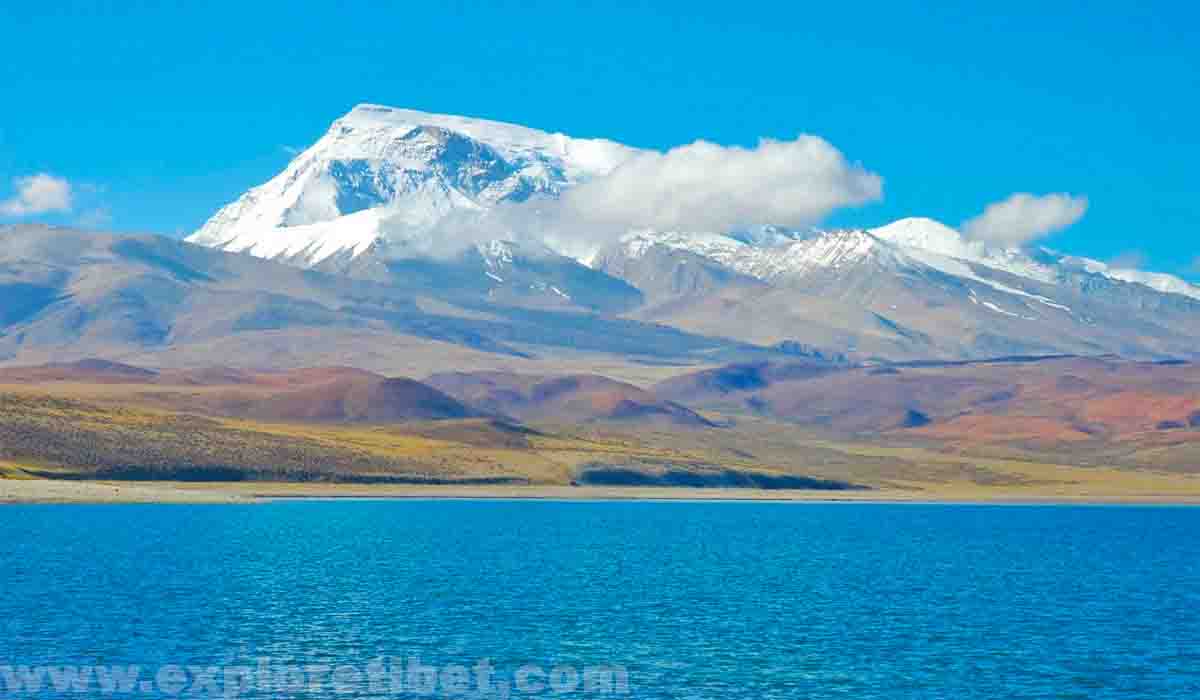 Chewu monastery is the only monastery near by the highest fresh water lake in the world, the prayer flags waving in air with Mani Dos (carved matras on rock or stone) displayed on the walls gives such a wonderful view of the Manasarovar Lake and holy Mount Kailash.