20130926-P2 SA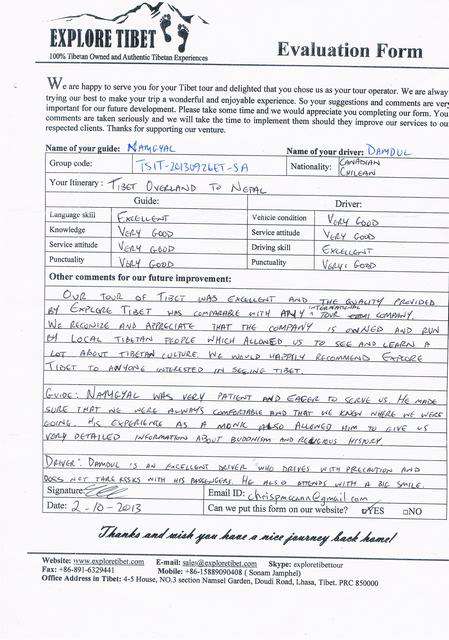 Our tour of
Tibet
was excellent and the quality provided by Explore
Tibet
was comparable with any international tour company.
We recognize and appreciate that the company is owned and run by local Tibetan people which allowed us to see and learn a lot about Tibetan culture. We would happily recommend
Explore Tibet
to anyone interested in seeing Tibet.
Guide: Namgyal was very patient and eager to serve us. He made sure that we were always comfortable and that we know where we were gone. His experience as a monk also allowed him to give us very detailed information about Buddhism and religious history.
Driver: Damdul is an excellent driver who drives with precaution and does not take risks with his passengers. He also attends with a big smile.
Write Us Here