20130926-P1 Isabelle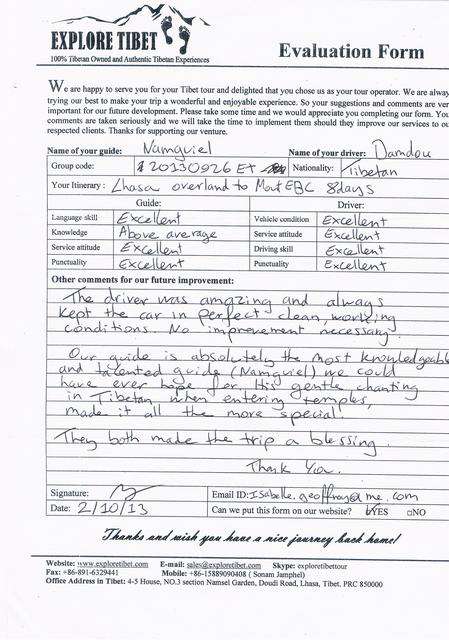 The driver was amazing and always kept the car in perfect clean working conditions. No improvement necessary.
Our guide is absolutely the most knowledgeable and talented guide (Namguiel) we could have ever hope for. His gentle chanting in
Tibet
an when entering temples,made it all the more special.
They both made the trip a blessing.
Thank you
Write Us Here