20130801-P2 Kane Lee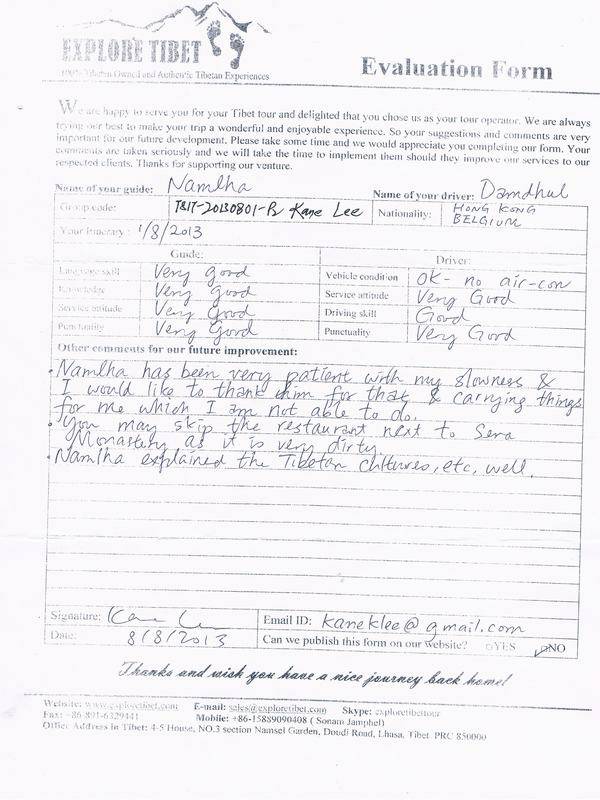 Namlha has been very patient with my slowness & I would like to thank him for that & carrying things for me which I am not able to do.
You may skip the restaurant next to Sera Monastery as it is very dirty.
Namlha explained the
Tibet
a0n Culture,etc,well.
Write Us Here