20130709-P4 William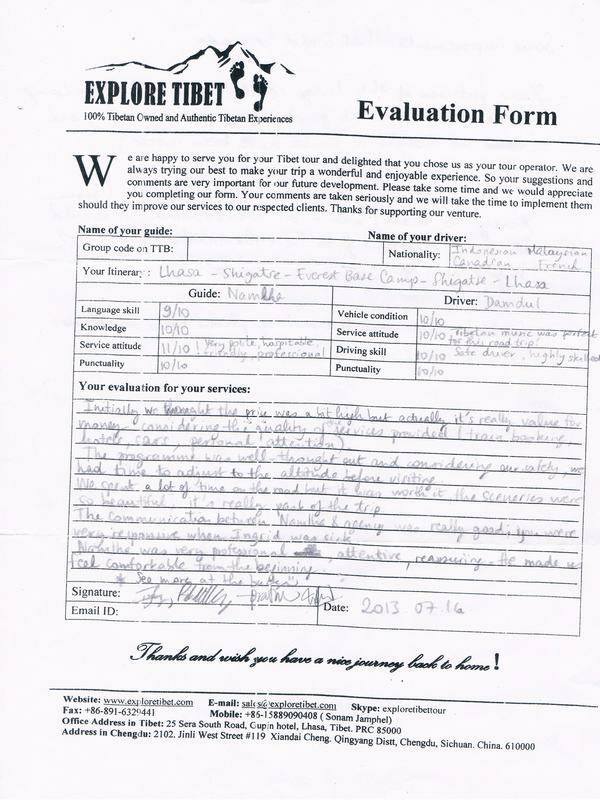 Initially we thought the price was a bit high,but actually it's really value for money considering the quality of the services provided (train booking,hotels,cars,personal attention).
The programme was well-thought out and considering our safety,we had time to adjust to the altitude before visiting.
We spent a lot of time on the road but it was worth it,the sceneries were so beautiful,it's really part of the trip.
The communication between Namlha&agency was really good; you were very responsible when Ingrid was sick.
Namlha was very professional and attentive. He made us feel comfortable from the beginning!
Some improvements that could be made
-Show pictures of the living condition of the base camp on the website so that people can expect how they are (We thought it would have been worse).
-The organisation of the train tickets collection(from Xining to
Lhasa
) was a bit troublesome,it would be more reassuring to have the tickets a few days before leaving.
-Could be more practise making phone calls sometimes.
Write Us Here