20130601-P1 Sebastian Wurm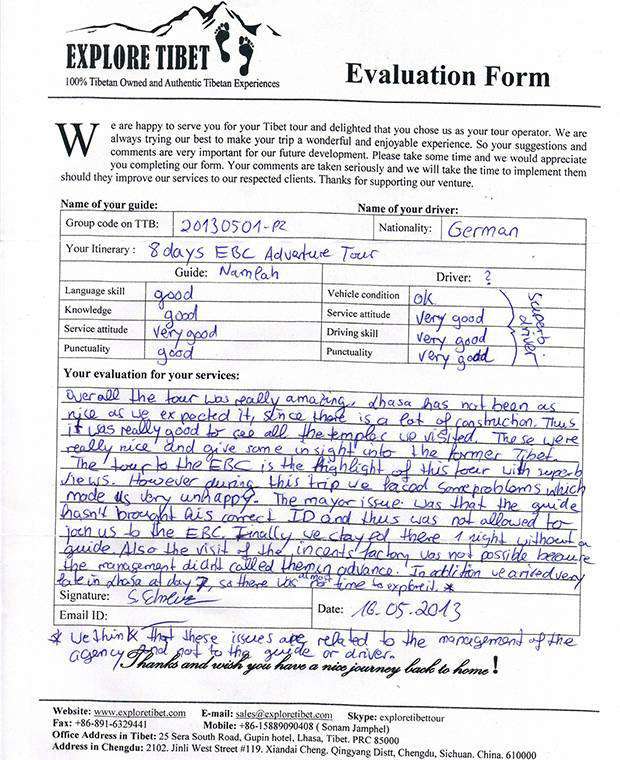 Overall the tour was really amazing, Lhasa has not been as nice as we expected it, since there is a lot of construction. Thus, it was really good to see all the temples we visited. These were really nice and give me some insight into the former Tibet.
The
tour to the EBC
is the highlight of this tour with superb views. However during this trip we faced some problems which made us very unhappy. The major issue was that the guide hasn't brought his correct ID and thus was not allowed to join us to the EBC. Finally we stayed there 1 night without a guide. Also the visit of the incents factory was not possible because the management didn't called them in advance. In addition we arrived very late in Lhasa at day 7, so there was almost no time to explore it.
Travel advisor for this tour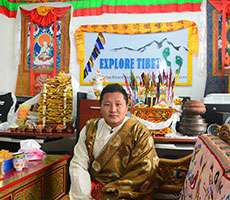 Samdup Gyal (Sales Manager)
Write Us Here