20130509-P2 Meilin Tibet Tour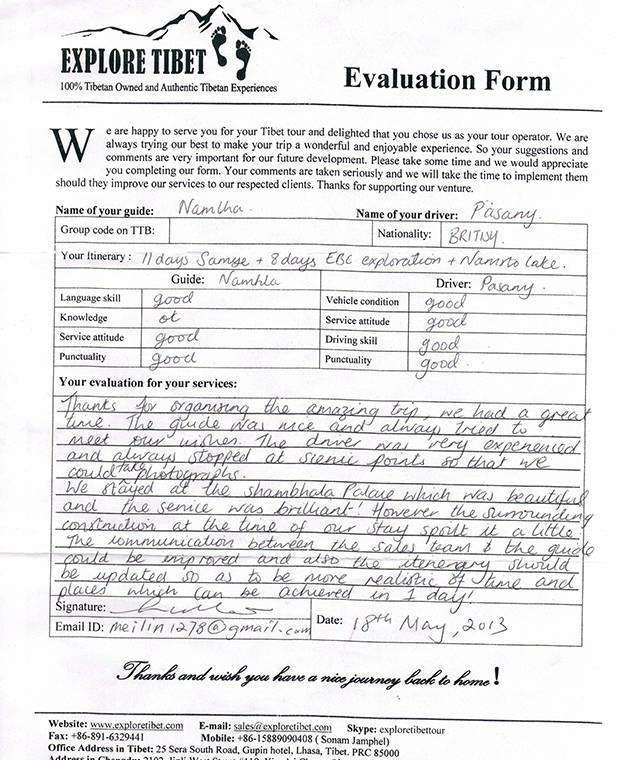 Thanks for organizing the amazing
Tibet trip
, we had a great time. The guide was nice and always tried to meet our wishes. The driver was very experienced and always stopped at scenic points so that we could take photographs.
We stayed at the Shambala Palace which was beautiful and the service was brilliant! However the surrounding construction at the time of our stay spoilt it a little. The communication between the sales team and the guide could improved and also the itinerary should be updated so as to be more realistic of the time and places which can be achieved in 1 day!
Meilin (USA)
Travel date: 9th May - 18th May,2013.
Group size: 2 pax.
Travel advisor for this tour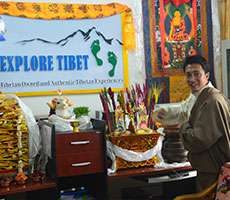 Kalsang Namgyal (Travel Consultant)
Write Us Here