20121225-P2 Armin Greder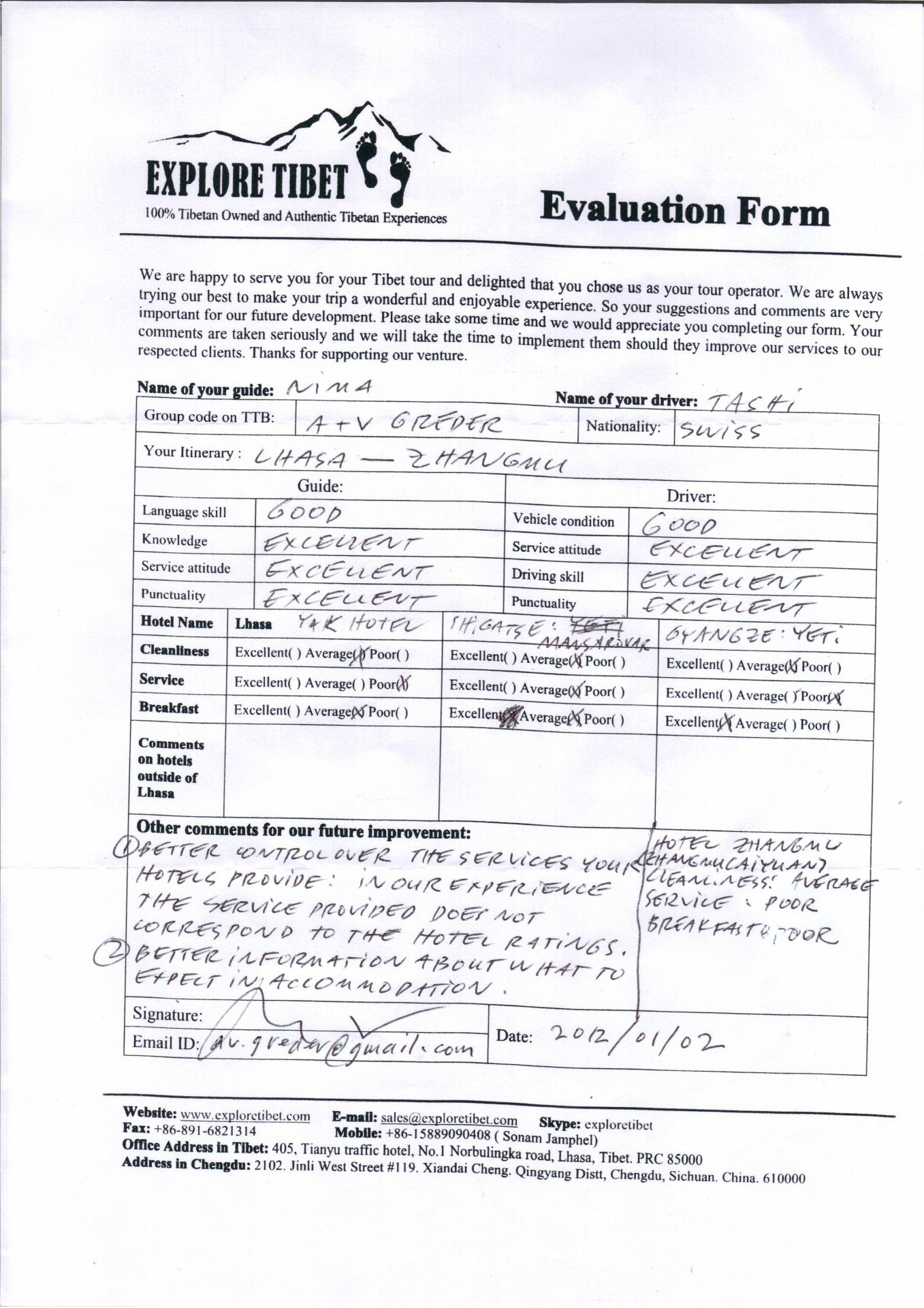 Thank you Sonam, both our guide Nima and driver Tashi are excellent and had a great trip. All the hotels have poor services so it is better give information what to expect iin accommodation
Greder Armin and Greder Victoria Ercilia (Switzerland)
Travelled date: from Dec 25th, 2012 to Jan 2nd, 2013
Group size: 2 People (a couple)
Tour Itinerary: 7 Days Tibet Overland Tour To Nepal (Train from Shanghai)
Email received on Mar, 27th, 2013
Dear Sonam,
After Nepal and India we have just arrived in Switzerland, where we are digesting our experiences. And thinking about our trip, we always come back to Tibet: it was the most impressing part of the seven months we spent in Asia. And the one that causes us the most regrets, because we spent far too little time there.
We are staying here with friends for some time before we return home to Peru. But already we are talking tentatively about returning to Tibet in the near future; but this time directly, after spending some time in the Andes to get used to the high altitude.
We will let you know when awe are ready. And in the meantime, please give our best regards to Nima and Tashi, and our thanks fortheir patience with us.
Many regards
Armin & Victoria
Write Us Here