20121215-P5 Edbert Tibet Tour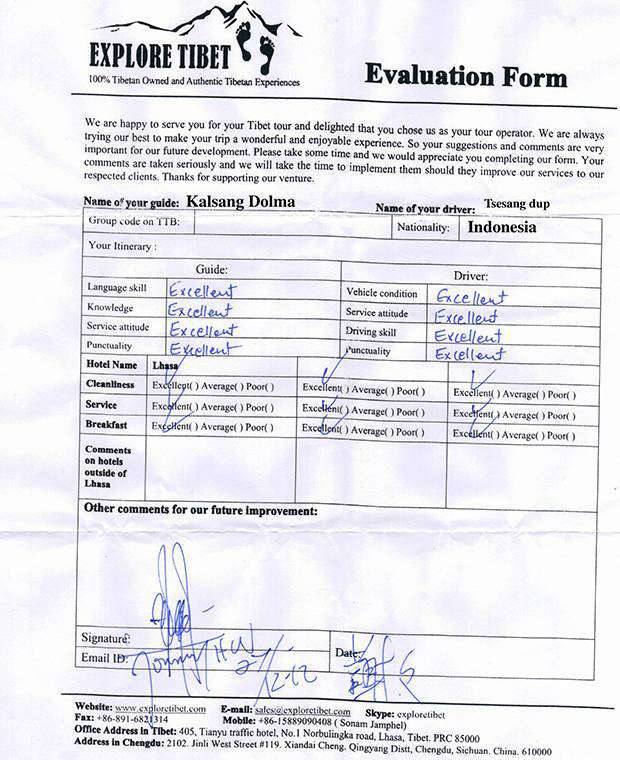 Explore Tibet, especially Sonam was very good person to be co-operate with. Our family trusted no one and lose hope to visit Tibet since our money wasted in other travel agent before we met Sonam.
In our amazement, Sonam worked excellently from arranging the itinerary, permits, and all necessary things for our trip. My mother also said he is handsome and bright-skinned when she met Sonam personally. :)

Explore Tibet had 100% guaranteed Tibet permit which was the most relief for us in the middle of confusing information of Tibet travel permit online.
We also want to thank our guide Ms.Kalsang Dolma for her excellent service, guidance, and patience during our trip in Tibet. Travelling in Tibet was not an easy task but we are pleased by their kindness.
One day, we promise to visit Tibet and see you again.
God bless all of you.
Email from Edbert and all our family

Edber Johnson Family (Indonesia)
Travelled from Dec 15th to 28th, 2012
Group size: 5 people
Tour Itinerary; 14 days Mt.Kailash Tour without Trekking
Travel advisor for this tour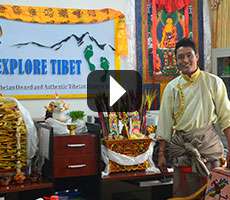 Tse Dhondup/Rooney (Guide)
Write Us Here