Kurmann Brigitta & Andrea's Tibet Holiday in Aug/Sept 2013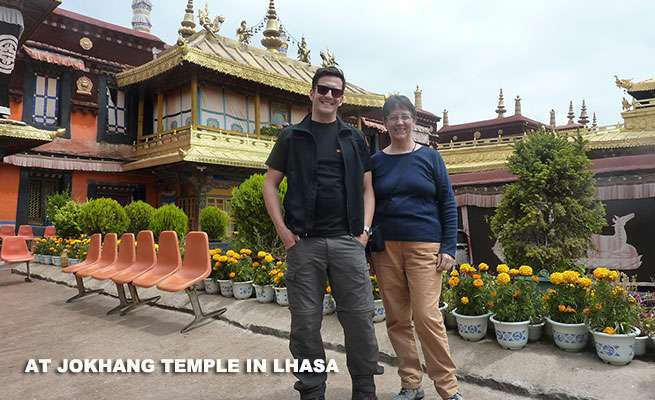 Dear Sonam,
it was nice meeting you. I just wanted to let you know that we had the most wonderful time in your part of the world and I would like to congratulate you and your company on their professionalism and patience. If my feedback on the questionnaire sounded a bit harsh, it was not meant that way. I run a hospitality establishment myself and I know there is always room for improvement.
I should have asked more questions, but where to start if you are not familiar with the conditions and things to do at your destination? My son researched it and we are very happy that we could visit Ganden Monastery.
We were disappointed on how we had to rush through the Potala Palace but we are aware that it was not Tsering's fault, but regulation. If I ever come back I would definitely like to go to more places away from the tourist trail. Due to the weather we also missed out on visiting a nomad family, nobody's fault, and we didn't mind.
We did not enjoy Kokonor Lake at all so please inform your future visitors in what to expect and then they can make an informed decision. The guide in Xining was brilliant however, thank you for choosing Pema.
Tsering and the driver were very good, I felt very safe driving some rough roads and the snow and Tsering was always helpful on steep stairs and very knowledgable of the history of
Tibet
.
I would like to thank you so much for this great experience, it is very important for me to have seen the situation with my own eyes. I wish you all the best for the future, Tibet will always be close to my heart.
If you ever come to Western Australia, you are most welcome.
With kind regards
Brigitta Kurmann
Gian Kurmann