8 Days Everest Base Camp Tour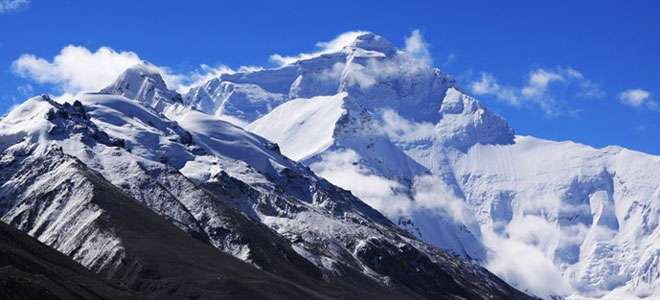 Is this trip for me?
Price: from 1110 USD Explain>>

1. Based on double occupancy.
2. Comfortable hotels in cities and guesthouses in some remote places.
3. Flight and train are not included.
4. Tour cost is only for reference, please inquire for detailed quotation.
5. The more people, the cheaper cost.

Trip Length: 8 days / 7 nights
Trip outline: Lhasa-Yamdrok-Gyantse-Shigatse-Lhatse-Shegar-EBC-Lhasa
Activity: Cultural Spiritual Experienc, Everest Base Camp Tours, Overland Driving Tours
Season: All Year Around, Summer, Autumn, Spring, Winter
Trip Level:
Explain>>
In order to make it easier for you to choose the right trip, we have graded our trips with certain Trip Level System from 1 to 4 according to the degree of activities and altitude. We have also suggested the most suitable groups or individuals for each Trip Level.
In the Trip Overview of each itinerary there is also a brief description of what the Trip is like.
Our staffs at the Explore Tibet are always happy to answer any questions you have and guide you to the trip that best suits your interests and level of fitness.
1. Easy
Light walking and hiking that is suitable for all level of fitness, generally altitude range between 3500m/9800ft to 4000m/13000ft. Hotels and guesthouses accommodation.
Suitable for family with kids and senior groups.
2. Moderate
May included moderate level of hiking, biking, horse riding and maximum altitude of 5000m/16000ft. Hotels and guesthouses accommodation.
Suitable for family with kids bigger than 12 years, individual having average level for fitness.
3. Moderate to Strenuous
May include high altitude hiking up to 6 hours, long hour driving and sometimes overnight at around 5000m/16000ft, require a moderately high level of fitness, camping and basic lodging facility.
Suitable for adult family, individuals physically fit and have experiences of high altitude trekking.
4. Strenuous
May include high altitude trekking and mountaineering, camping and basic lodging facilities, altitude range from 3600m/9800ft to 6000m/19000ft.
Suitable for adventures and individual with physically fit and healthy.
Enquire Now
Customize Now
Write Us Here