4 Days Spiritual circuit
Is this trip for me?
Price: from 0 USD Explain>>

1. Based on double occupancy.
2. Comfortable hotels in cities and guesthouses in some remote places.
3. Flight and train are not included.
4. Tour cost is only for reference, please inquire for detailed quotation.
5. The more people, the cheaper cost.

Trip Length: 0 days / 0 nights
Trip outline:
Activity:
Season:
Trip Level:
Explain>>
In order to make it easier for you to choose the right trip, we have graded our trips with certain Trip Level System from 1 to 4 according to the degree of activities and altitude. We have also suggested the most suitable groups or individuals for each Trip Level.
In the Trip Overview of each itinerary there is also a brief description of what the Trip is like.
Our staffs at the Explore Tibet are always happy to answer any questions you have and guide you to the trip that best suits your interests and level of fitness.
1. Easy
Light walking and hiking that is suitable for all level of fitness, generally altitude range between 3500m/9800ft to 4000m/13000ft. Hotels and guesthouses accommodation.
Suitable for family with kids and senior groups.
2. Moderate
May included moderate level of hiking, biking, horse riding and maximum altitude of 5000m/16000ft. Hotels and guesthouses accommodation.
Suitable for family with kids bigger than 12 years, individual having average level for fitness.
3. Moderate to Strenuous
May include high altitude hiking up to 6 hours, long hour driving and sometimes overnight at around 5000m/16000ft, require a moderately high level of fitness, camping and basic lodging facility.
Suitable for adult family, individuals physically fit and have experiences of high altitude trekking.
4. Strenuous
May include high altitude trekking and mountaineering, camping and basic lodging facilities, altitude range from 3600m/9800ft to 6000m/19000ft.
Suitable for adventures and individual with physically fit and healthy.
Enquire Now
Customize Now
DAY 01: LHASA (3600m) – NAMTSO LAKE (4600m); 250 km, 5hrs
Attractions: Mt. Nyechen Thangla, Namtso Lake, nomadic tents and Tashi Do Peninsula
Drive to the holy Namtso Lake, one of the holiest lakes in Tibet. Namtso lake is the world's highest salt water lake. It is not only known for its ritual value, but is also one of the most popular attractions for travelers on account of its sheer beauty. From the ridge of Legen la Pass (5190m), we will have a first glimpse of Namtso Lake. The rest of the day we will spend on the Tashi Do Peninsula with plenty of time to relax and explore. The colorful heaps of prayer flags on the hill make an excellent chance for some nice photo shots. Overnight at a local guesthouse.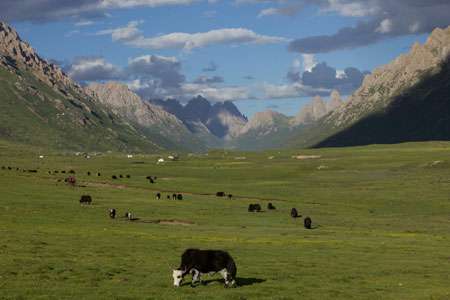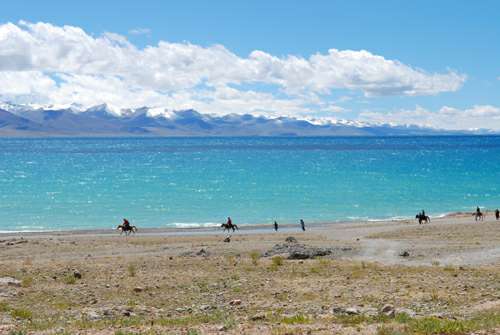 DAY 02: NAMTSO LAKE –RETING MONASTERY (4300m); 220km, 7.5hrs
Attractions: typical Tibetan villages and farms, Reting Monastery
On day 02 we will retrace our steps back to Damshong and then take an unpaved road leading through a fertile valley. This remote area is rarely traveled by tourists. Our final destination is the totally remote Reting Monastery. This attractive monastery is surrounded by juniper trees and is in a peaceful region that is one of the main destinations of local pilgrims. Visit the monastery and spend the night at the guesthouse there.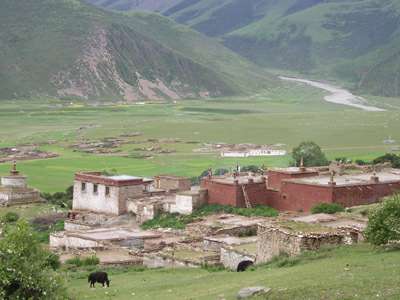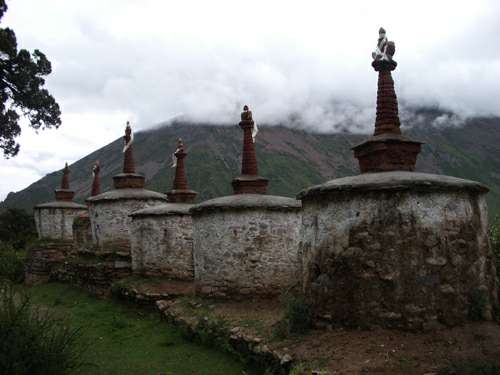 DAY 03: RETING MONASTERY – TIDRUM NUNNERY (4500m); 200km, 6hrs
Attractions: Tibetan villages, Tidrum Nunnery
On this day we will drive to Tidrum Nunnery, which is famous for its natural hot spring. After driving through a number of villages and towns, we will arrive at our destination. Tidrum Nunnery is beautifully located in the bottom of a basin valley. If you are interested you can hike around the nunnery or simply enjoy a relaxing soak in the hot spring after a long day's drive. Overnight at a local guesthouse.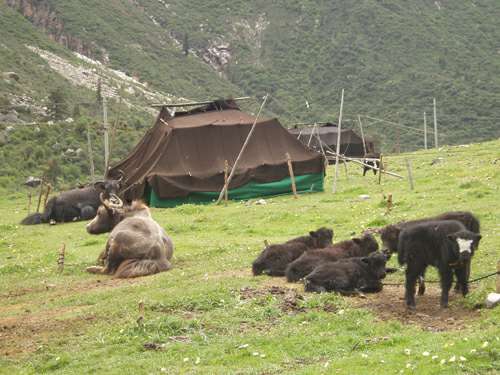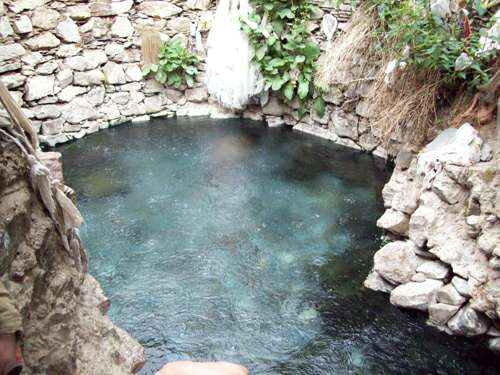 DAY 04 TIDRUM NUNNERY (4500m) – DRIKONG TILL MONASTERY- GANDEN MONMASTERY –LHASA; 190km, 6hrs.
Attractions; Tidrum Nunnery, Drikong Till Monastery and Ganden Monastery
On our final day, we will drive back to Lhasa. En route we will visit Drikong Till Monastery and Ganden Monastery. Drikong Till monastery is firmly located on a steep hill and it is famous throughout all of Tibet for its sky burial. Unfortunately, tourists a restricted from visiting the sky burial site. Ganden Monastery was the first Gelugpa sect monastery in the vicinity of Lhasa, and from its location on Wangpo Hill we will have a beautiful view of the Lhasa River valley. Overnight in Lhasa.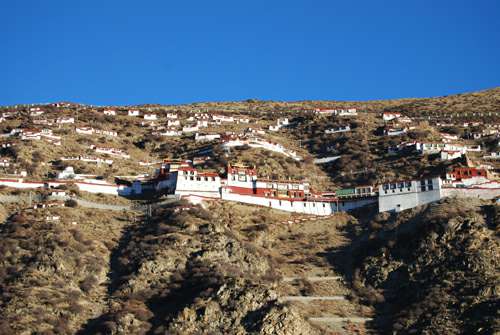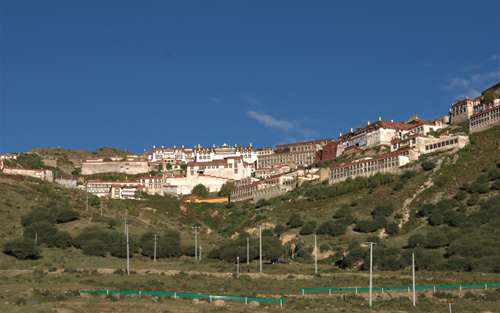 Write Us Here