Soft Sleeper
Soft sleeper train tickets is also same as first class train in the west, it is the best available seat on the Tibet train. In totally there are 2 soft sleeper cars in each trains and each car has 8 compartments, every compartment has 4 beds, so in total there are 64 soft sleepers in each train. Compare to hard sleeper, it has more privacy and bigger spaces both inside the compartment and corridor. Different from the hard sleeper, in the soft sleeper seats, each passenger has a small flat TV end of the bed and has the remote control on the wall. The soft sleeper compartment has doors and it is comparatively silence inside without disturbing by noices from other travelers.
in the soft sleeper compartment, there are power sockets available and you can charge your electronic devices also.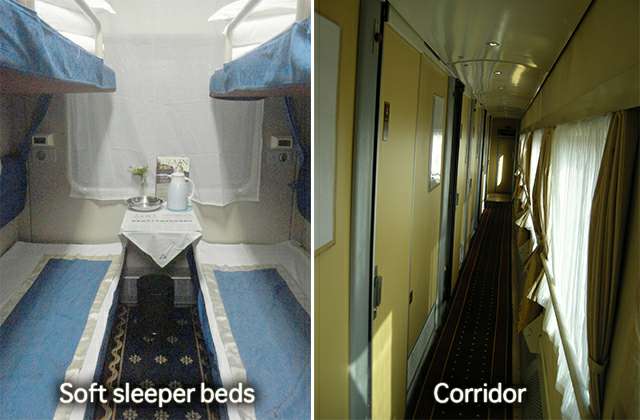 How big is the space for luggages?
Most of the travelers might come this question when you take the train, in the soft sleeper train tickets you have enough space above the door for luggage as in the below picture and you can also keep luggage under the beds of two lower berth in the compartment. If you have bigger luggage like bikes and wheel chairs then the train officers will arrange spaces for it.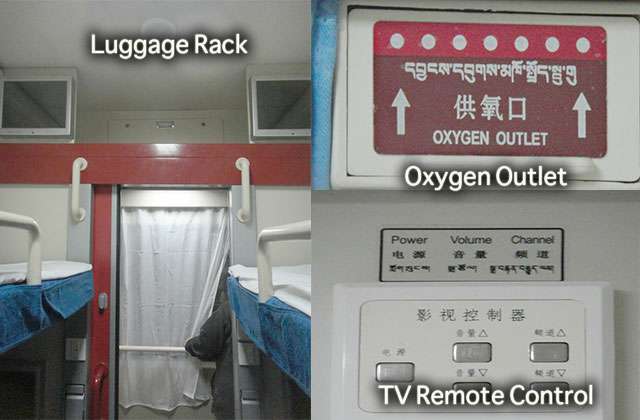 Write Us Here