How to get to Tibet from Beijing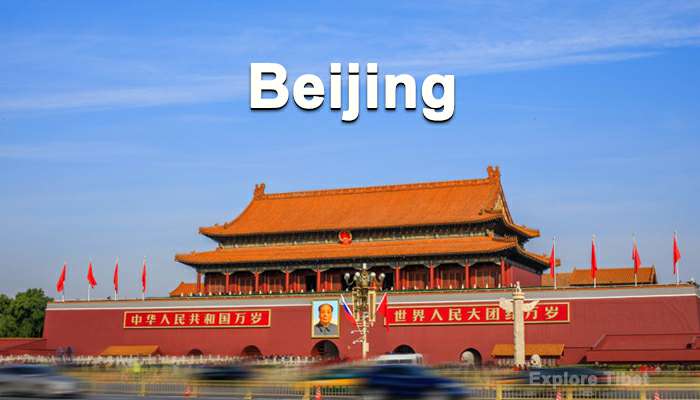 Situated in the northeast of China, Beijing is one of the main gateway cities to Tibet. Formerly known around the world as Peking, the capital city of the People's Republic of China is also the second most populated city in the world, coming second only to Shanghai.
A city rich in history and culture, Beijing combines the best of Chinese architecture, both modern and traditional. A major hub for national rail and road links around the country, the Beijing Capital International Airport is the world's second busiest passenger airport.
With a history that dates back more than 3,000 years, this stunning city has been the capital of China for over eight centuries. Renowned for its stunning temples, opulent palaces, and unique parks and gardens, Beijing is a great place from which to start your tour to Tibet.
How to get to Lhasa
There are three ways one can travel from Beijing to Lhasa, by flight, by train, and overland by car, although the latter is rarely ever done due to the immense distance. The flights to Lhasa from Beijing are the fastest way to get there, and are a very popular option for foreign travelers who have limited time. For those who prefer the train, it is best to take some reading material with you, or download a few movies for your laptop or tablet, as the journey encompasses three days, and while crossing most of China, there is very little to see. The main attractions are once the train ascends to the plateau. Both methods of travel fail to address the risk of altitude sickness, for the flight as the cabin is pressurized and for the train due to there not being enough time at an intermediate level to properly acclimatize along the way. However, there is a way to acclimatize, which is by stopping first for a day or two in Xining.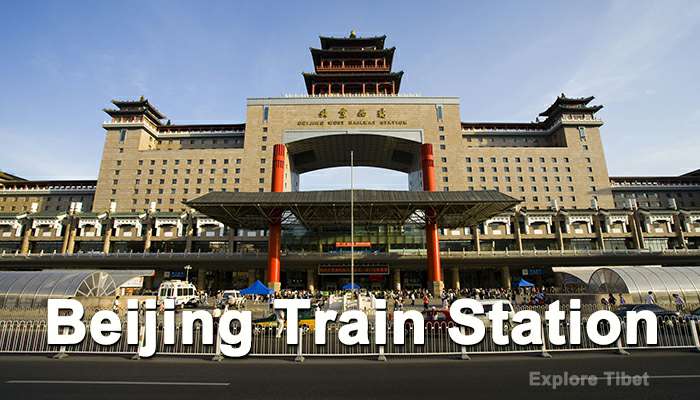 Train from Beijing to Tibet
Taking the train to Lhasa from China is the most popular option for foreign tourists to Tibet. With seven different gateway cities to start from, there is no better option for the adventurous traveler. The Qinghai Tibet Railway is the world's highest railway with an average elevation over 4,000 meters. Traveling to Tibet by train is not just the cheaper of the options to get to Lhasa, but it is the most spectacular, since the whole journey from China to Tibet is a massive adventure through the stunning Tibetan landscape of the Qinghai Tibet Plateau.
Beijing is one of the most popular of all the gateway cities to Lhasa, and was the first city that ran trains to Tibet along the Qinghai Tibet Railway. Since the railway was opened in 2006, the train from Beijing has transported millions of travelers along the world famous Sky Road to Tibet.
Trains from Beijing run daily from the Chinese capital to Tibet, and take around 40 hours to traverse the 3,757 kilometers of track. Crossing eight Chinese Provinces to get to Tibet, the Beijing to Lhasa train, designated the Z21, this journey is an unforgettable experience of true long-distance rail travel. The trains leave daily at 8:00pm, and arrive in Lhasa in the morning of the third day.
The trains to Lhasa have three ticket classes, Soft Sleeper Berths, Hard Sleeper Berths, and Hard Seats (neither of which are actually hard). Soft sleepers are four-berth cabins with a locking door, while the hard sleepers are six-berth cabins that are open to the corridor of the train. While they are less secure, they are also less costly. Hard Seats are not recommended for travel of this distance, as they can get uncomfortable after a while, and the continuous sitting position is not good for the health. The costs of the tickets from Beijing to Lhasa are:
Soft Sleeper Berths: from 1144 CNY
Hard Sleeper Berths: from 720 CNY
Note: it is always difficult to book the train ticket to Tibet during the tourist high season from April to Mid of Oct, it can be only booked from ticket dealers by pay booking service fees.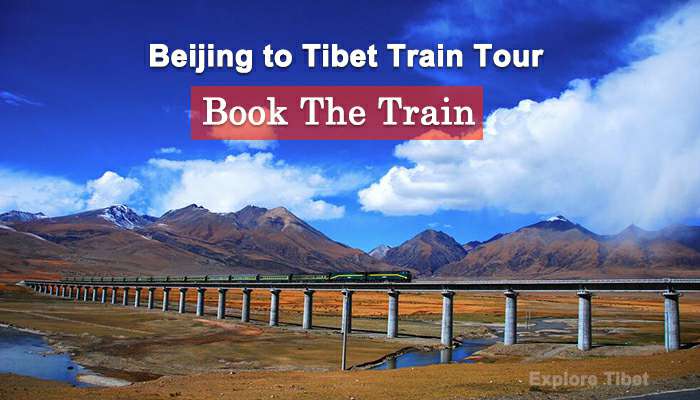 Flights From Beijing to Tibet
There is only one direct
flight to Lhasa from Beijing
daily, which leaves at around 2:40pm and arrives in Lhasa Gonggar International Airport at about 7:20pm. At 4 hours 40 minutes, it is a short flight compared to the time the train takes to get to Tibet. Connecting flights are also available through Chengdu, Mianyang, Chongqing, and Xi'an, which can take up to seven or eight hours.
Air China, Sichuan Airlines, China Southern Airlines, China Eastern Airlines, and Tibet Airlines run flights to Lhasa from Beijing. On average, flights to Lhasa from Beijing cost from as little as US$ 524, although you can find some good deals if you shop around.
For those traveling to the Ngari Prefecture for visiting Mount Kailash, there are flights from Beijing to Ngari Gunsa Airport. These flights leave Beijing daily, and stop at either Lhasa, Urumqi, or Kashgar before landing in Ngari. The average flight time is around 6 hours, and prices can vary, so it is best to search around for the best offer.
Flights to Shigatse Peace Airport from Beijing normally take around seven hours, and run daily via either Lhasa or Xi'an. For those travelers heading to Nyingchi, there are flights daily from Beijing to Nyingchi Mainling Airport that connect via Xi'an or Chengdu, which take around five hours. While these flights are run daily out of Beijing Airport, they are mostly used by Chinese passport holders, and rarely by foreign tourists as most decide to start their tours in Lhasa. However, if traveling to other regions first appeals to you, then you can take the flights, as long as you have all the relevant permits for the areas you are traveling to.
Overland from Beijing to Tibet
There are currently five routes to Tibet that run overland, of which two are the most popular. The Qinghai Tibet Highway and the Sichuan Tibet Highway are the most popular routes for travel to Lhasa by road, and are busy route in the peak season. However, with the huge distance of travel from Beijing in the northeast of China, a road trip of this magnitude is highly impractical, as the cost of fuel alone would be more than the cost of a first-class flight ticket.