What types of seats are available on the Tibet train?
There are three main types of seats on the train: hard seat, hard sleeper and soft sleeper.

1. Soft Sleeper which is also known as First Class.
Most confortable and expensive option on the Tibet train. Soft Sleeper (First Class) usually cost CNY400 which are more expensive than Hard Sleeper. There are 4 berths in each cabin with a door and is equipped with its own TV, each side 2 beds, upper and lower bunks. Toilets on the train are shared and are located at the end of the carriage.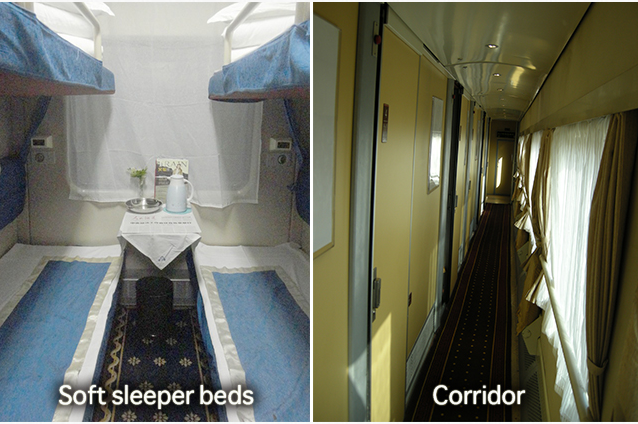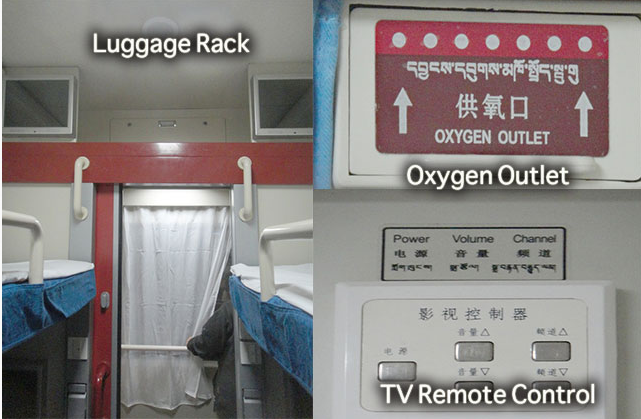 2. Hard Sleeper which is also known as Second Class.
There are 6 berths in each cabin, each side 3 berths, upper, middle and lower bunks with no door. You will have your own bed. There is enough space to lay down.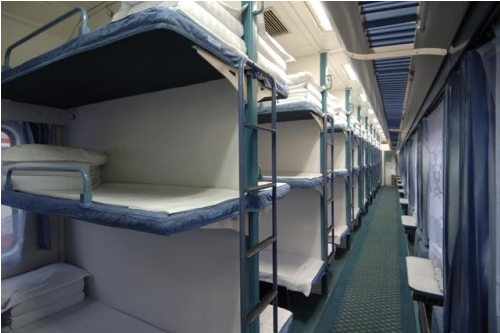 3. Hard Seat
Passengers sit next to each other in open compartment of 4 or 6, you can't lay down, and space is bit small. Westerners rarely choose this option for such long train ride.