How do I receive the train tickets if I booked them with you?
Once we successfully reserve the train tickets, we will send you detailed train ticket itinerary by email including E-ticket number, departure/arrival time, and seat information, the itinerary form would be same as below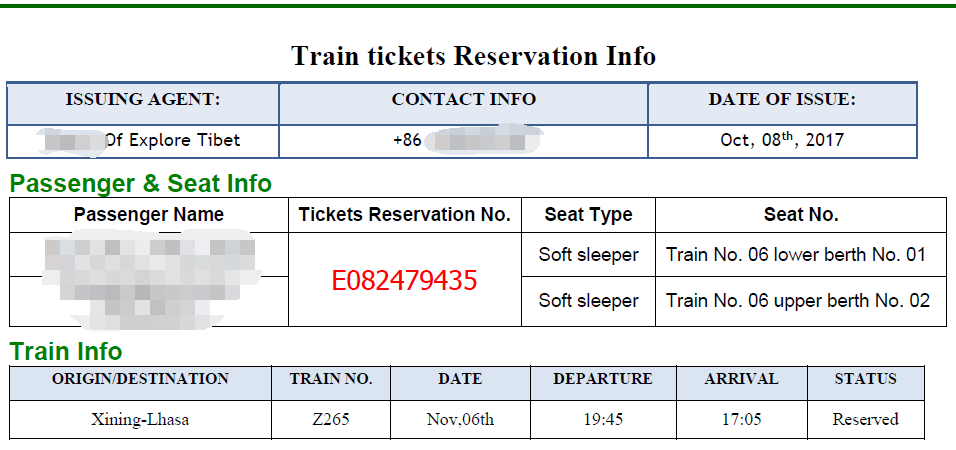 You can get the paper train ticket in adavance from any train station in China or any train ticket selling counter in the cities near your hotel (Except HK and Macao), sometimes if may charge CNY5 as printing cost, with your oringal passport and E-ticket number (some times train station also requires the Tibet travel permit copy, it depends).
Or on the departureday, you arrive at the train station at least 1.5 hours earlier, and collect the paper ticket from the ticket window, sometimes especially on Chinese public holidays, such as Jan 1st, May 1st, and Oct 1st, you may need to wait in long lines, so please prepare for enough time to get earlier at the train station. Usually the train station check in stops 15 minutes before the train departure time.