Kalsang Namgyal (Travel Consultant)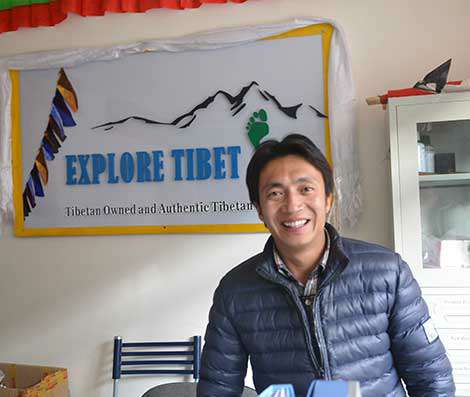 Kalsang Namgyal was born in Lhasa, Tibet. He received bachelor's degree of Business Administration there. In 2006, he came back to Tibet and started his job, working as a Tibet Tour Guide till 2013. In 2008, he worked at Lamsang Language School as an English Teacher. Then in 2009, he obtained China National Guide License from Tibet Tourism Bureau with necessary and proper guide trainings. Meanwhile, he also took series of Examinations held by Tibet Tourism Bureau.
After 8 years of various experiences as a guide and especially as a local Tibetan, he learned so much about Tibetan Buddhism, culture & traditions by himself and from elder people. During those 8 years he led various groups to different areas in and outside Tibet. Moreover, in 2010 he attended Eco-Tourism trainings and that really built his knowledge on sustainable and eco-friendly tourism, hence he is now well educated about preservation of nature while leading tours.
He is very knowledgeable in all sorts of histories, spirits, culture and religion as a guide and as a Tibetan. He always spares no efforts to learn more about Tibetan culture & Buddhism from elders or through books so that he is able to answer all the questions of honorable clients. Moreover, he is a language master who speaks fluent Tibetan, English, Hindi and Chinese.Until now there are so many excellence reviews and recommendations from past clients about Kalsang due to his well service and knowledge about Tibet and its people.