Damdul (Driver)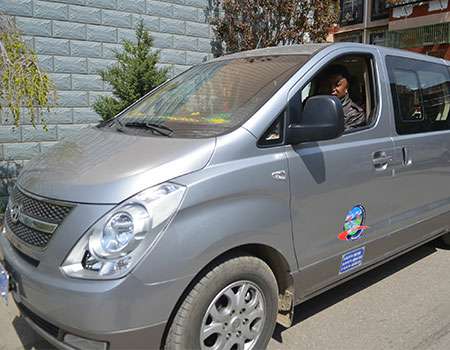 Driver Damdul was born in 1962, in Meldrogonkar County of center
Tibet
, nearby
Lhasa
. Now he is 52 years old. He has been driving since from the year of 1986. In 2001,
he obtained the
Tour
ism Driving License which enabled him to drive for tour groups in Tibet. Moreover, he is well experienced in driving, especially he knows the road condition in Tibet very well. With years of driving experience for travelers from all over the world, he can take good care of them and if some travelers feel uncomfortable, he will know where to drive for lower altitude. He is one of the best and skillful drivers from our team. Besides, he is very polite and humble with good personality. He received so many excellent reviews and was rewarded on taking care of our clients while they were not feeling well at
Everest
Base Camp. Even though he is 52 years old, his spirit for his driving career is very young at heart which made him a hard working person. Damdul worked at
Explore Tibet
for years and received dozens of good reviews from our previous clients for his polite and professional service attitude as well as his safe driving skill, therefore we is listed as one of the top grading drivers at our company.
TAG: