Staff Charity Trip To Thui Village At The Shore Of Phamo Yumtso Lake
Small Tibetan villages struggle to survive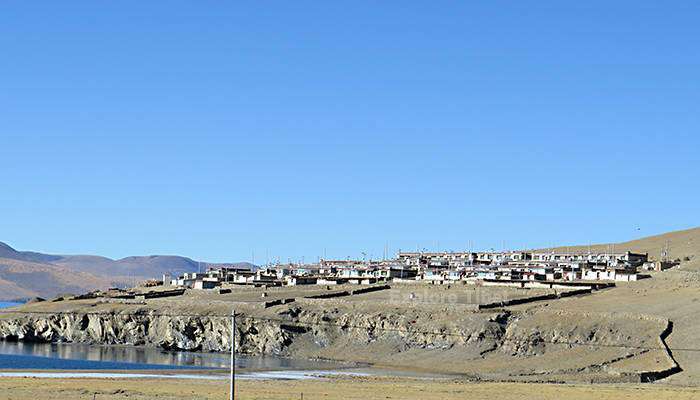 On the northeast shore of the lake lies the small village of Thui (Tuiwa), a nomadic settlement of shepherds who rely on the lake and its surrounding pastures for their livelihoods. A settlement of only 149 people, made up of just 43 families, the village has many families that can only survive the winter with the small government subsidies that they receive. As part of the trip, the
Explore Tibet
team had brought winter clothes and jackets to distribute to people who needed them in the cold, harsh Tibetan climate. 9,000 CNY was spent on the clothing for the people, and another 2,000 CNY was given as monetary aid to the families.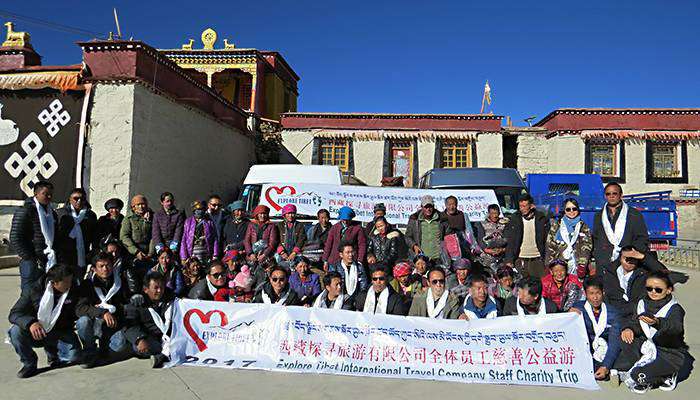 Warm winter clothes were given to all the residents of the village, with extra jackets and socks to help keep the elders of the village warmer. Of all the village elders, there were only a few that were over 60 years of age, so the jackets were distributed to all those over 50. The charity giving was organized with the help of the local monastery campus, who hosted the event, and the village head, who organized each family to collect their warm clothes and jackets, and distribute the money fairly.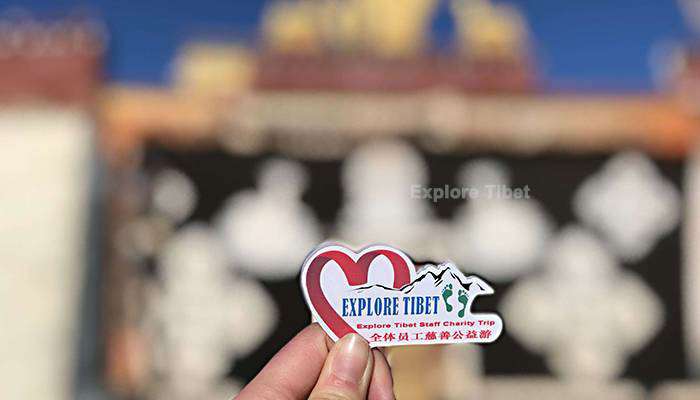 Families in strife in the harsh winter climate
Inside the village were three families that the team spoke to that were living in extremely hard circumstances. The first was a divorced mother of two children, who worked hard to try and send the older child to school, as well as looking after the younger child, who was just two years old. As the only source of income for her family, the woman juggled her work with her duties as a mother.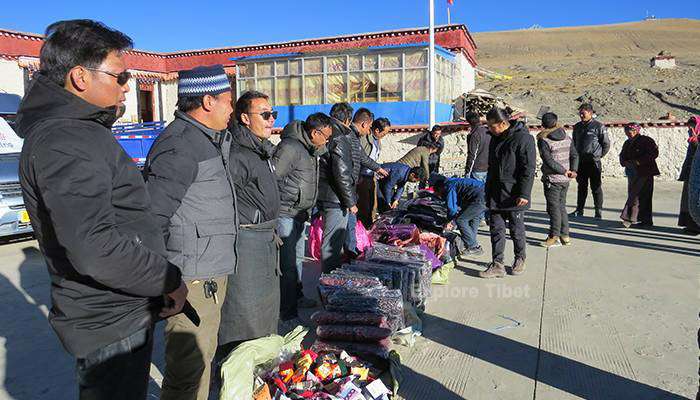 Another family of four was in dire straits, with the father of the kids being in a hospital in
Lhasa
due to cancer. The younger son was staying in
Lhasa
with the father, as there was no one else to look after him, while the older son was at high school in Thui Village, where the mother was staying. With very little income, the family were struggling to pay for the expensive treatments for the husband's cancer.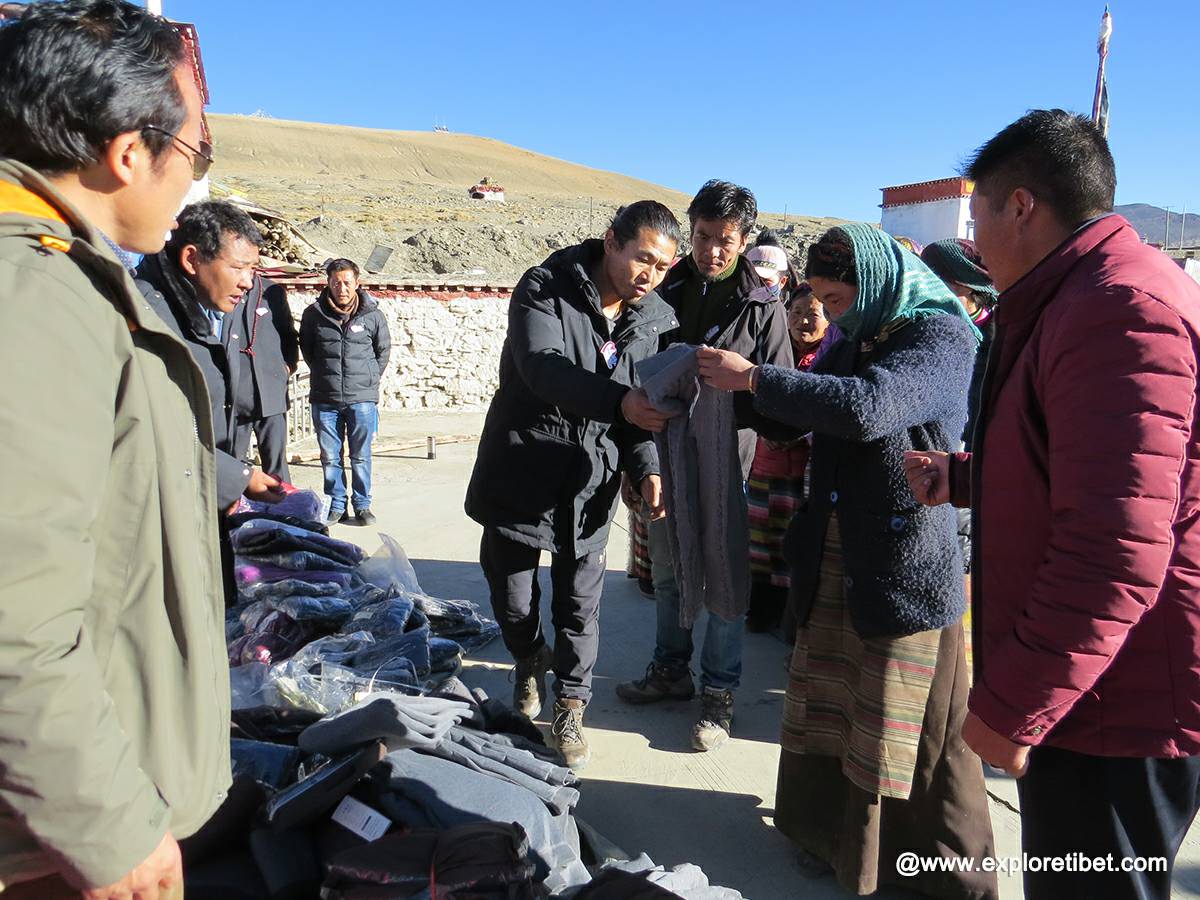 The third family they looked to was a young woman of 27 who had been left by her husband with their two year old daughter. With no husband, and her only income coming from looking after some of the village's grasslands, she had very little money to survive on and cover the needs of herself and her young daughter.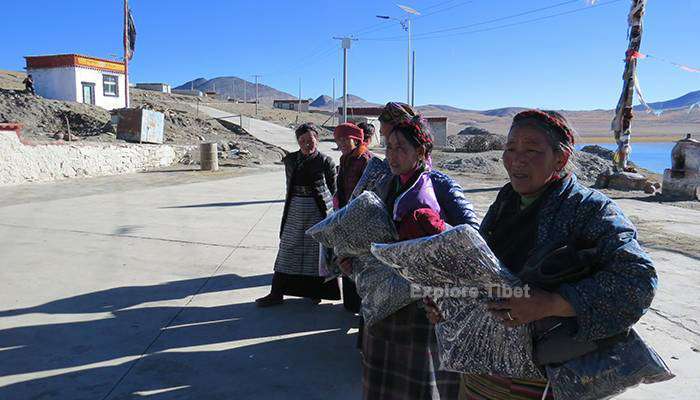 Tibet is a land where subsistence farming and livestock herding is often the only income for many families in the remote areas of the plateau, far from the big cities of Lhasa and Shigatse. The farmers work hard throughout the year, and earn very little in the way of income for their crops and produce. It is a place where even just a small amount can make a big difference to a family living on the edge of starvation, and where trips like the one made every year by Explore Tibet, to help those less fortunate, can help with the lives and survival of a whole village.