Clients Travel Stories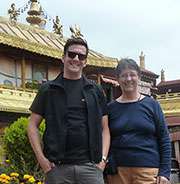 Kurmann Brigitta & Andrea's Tibet Holiday in Aug/Sept 2013
2013-10-17
Dear Sonam, it was nice meeting you. I just wanted to let you know that we had the most wonderful time in your part of the world and I would like to congratulate you and your company on their professionalism and patience. If my feedback on...
Read More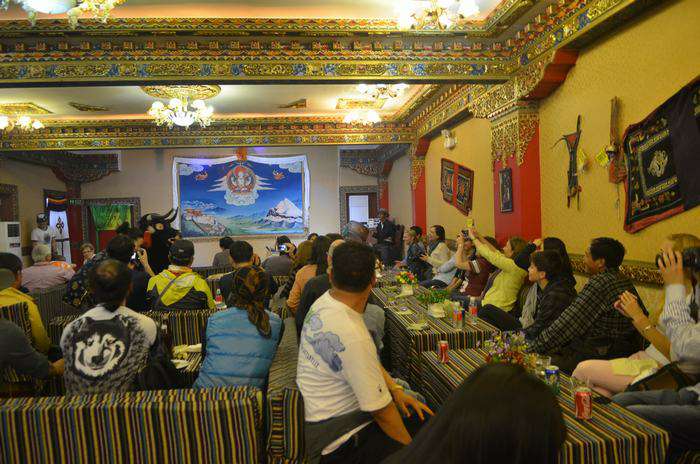 20130623-P13 Gaal Group reviews
2013-07-03
Dr. Hector wrote: Tsiang has been one of the greatest tourist guides, maybe the best Ive ever had. She has been so wonderful and patient, knows a lot of Tibet culture and was always very accessible. Definitely one of the best elements of Ex...
Read More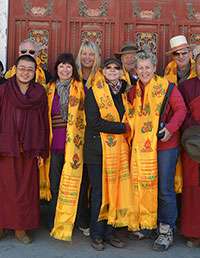 Don and Australian Group Travel Review in April 2013
2013-06-01
David Whitelaw said: WOW!! What a tour. The 2 nd part of the tour had to be drastically changed, this was done with (what seemed to me us without effort or hassle) professionalism, quick response and obviously with clients interest in mind....
Read More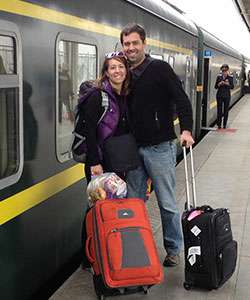 Tim Stucka Tibet Travel Reviews in April 2013
2013-05-24
HiSonam, Here are some photos and thoughts from the trip. We very much enjoyed our Lhasa Tour with ExploreTibet. Our Tibetan guide and driver provided us with excellent service and unique experiences in this beautiful and mysterious land at...
Read More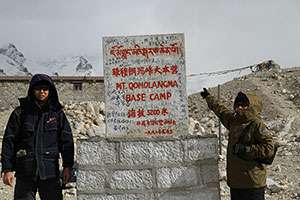 Lynette Goh Tibet Travel Reviews in April 2013
2013-05-09
Hi Samdup, Sorry for the delayed response, was a bit busy when I came back. Firstly, thank you for all your help during our trip booking process. It was a very pleasant and easy experience as your response was always prompt and accurate. I...
Read More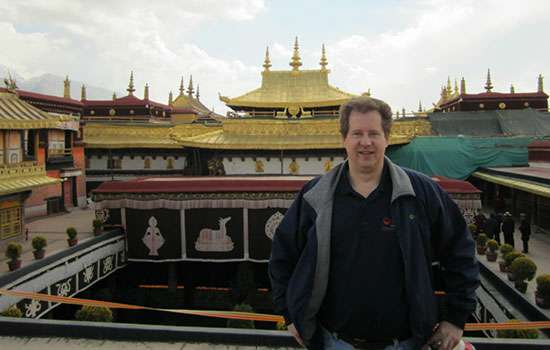 Ken Kus Tibet Tour Reviews in April, 2013
2013-05-06
Dear Sonam: Mark and I have successfully returned home. We thank you for a great tour. Regarding a testimonial, I would have the following to offer: The tour provided by Explore Tibet was perfect for our needs. We were two Businessmen who r...
Read More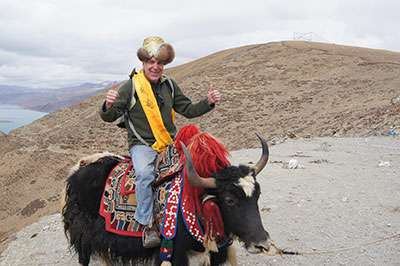 Cheree Kochen Tibet Travel Reviews 2013 April
2013-05-07
Sonam Jamphel, I just wanted to let you know that our group had a wonderful time in Tibet, and our guide and driver were fabulous!! Namgyal (our guide) was excellent and welearned so much about the Tibetan culture and Buddhism. His English s...
Read More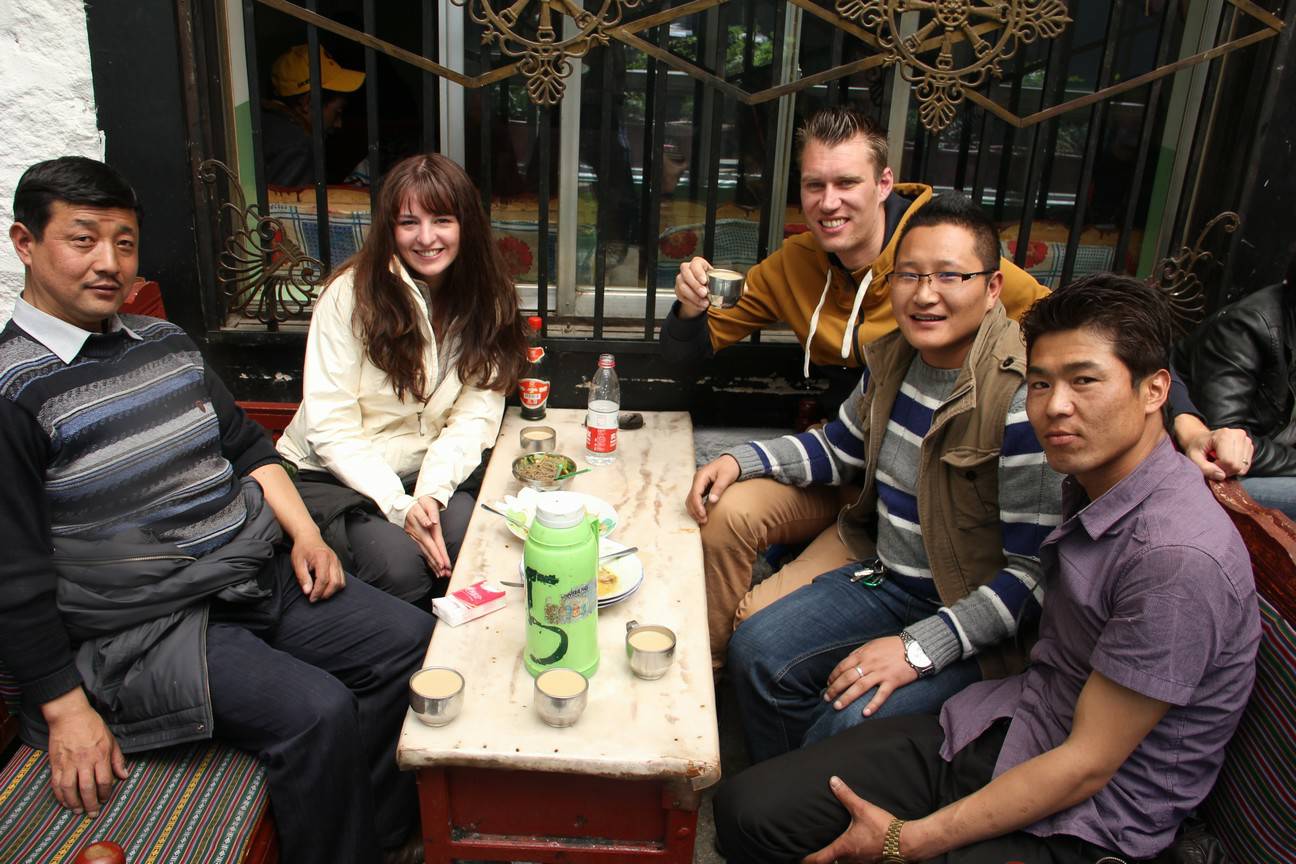 2013 Kristina's travel story
2013-04-16
Tashi, Kristina, Alfred, Samdup, Namgyal in April 2013--provided by Kristina Dear Samdup, Thank you very much the whole team of ExploreTibet, especially to Samdup, Namgyal and the driver Tashi. Although we had only some days in Tibet (5 day...
Read More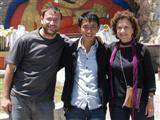 My Travel Story "6 days Mystical Tibet tour"
2013-03-04
It was important to me to find a Tibetan guide, someone who really understood Tibetan history and culture. Kelsang, our guide, was very knowledgeable and helpful and his English was excellent. His stories added rich detail to each site we v...
Read More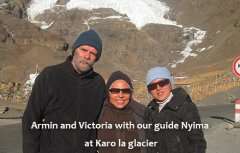 Armin and Victoria Tibet Travel Experiences
2013-03-04
Dear Sonam, We are now in Kathmandu, recovering from what has been the best and the worst of our travels. The worst, because of the problems of altitude, Victoria plagued by fatigue and headaches, I dragging myself upend down steep monaster...
Read More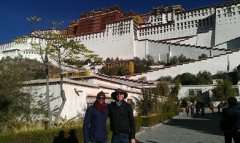 TWRT-20121020-P2 Jim and Colin
2013-01-23
Thanks for your well wishes. We have electricity back in our home, but the effects of the typhoon around New York City are still being felt. Coincidentally, the typhoon also hit our home in the Bahamas (the Caribbean island Colin comes from...
Read More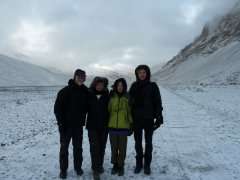 Travel Story 9-day Lhasa/Shigatse/EBC/ Namtso
2013-03-04
Google translation into English We (my husband and I, our son and his girlfriend) booked the trip through ExploreTibet. Until recently it was unclear whether we would get the permit for Tibet, as the country was closed to tourists even in M...
Read More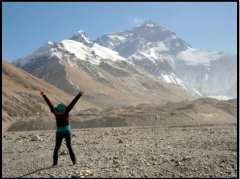 My trip to Tibet From Lhasa to the Nepal Border
2013-03-04
When I was planning my holidays last December (2011) I had the idea of visit Tibet. I was going t o Beijing and wanted to reach India, so a stop in this marvelous Shangri-La seemed a once in a life time opportunity. After finally convincing...
Read More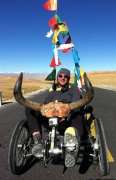 Travel Story "My trike on the roof of the world"
2013-03-04
Was it possible for two disabled people to cycle the 1100km Friendship Highway? To ride all the way from Lhasa to Kathmandu over the Himalaya mountain range? To ride the dirt road to Qomolongma Base Camp? To tackle the rarified air above 50...
Read More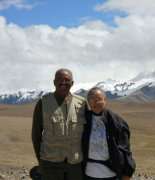 My travel story " 7 days friendship highway tour"
2013-03-04

Bennie and I have seen a lot of the world, but our trip and exploration of Tibet was by far the most memorable.First, it was a pleasure to do business with the professional and well organized staff of Explore Tibet travel agency.Our guide R...

Read More